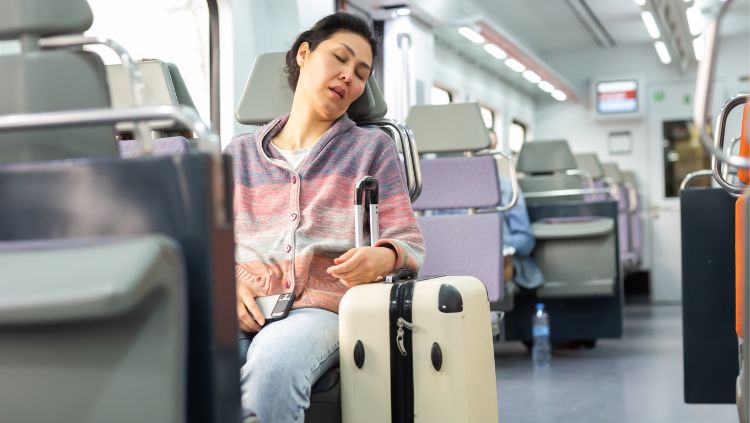 To travel solo for two or three weeks is one thing. But to travel alone for two or three (or five or ten) months is quite another. Travel fatigue sets in. Travel burnout can sneak up on you.
The same can happen for those who make frequent but not necessarily long-term trips. After a few years of excitement of new destinations, one can get tired of all the planning, negotiation, and navigation. Teleportation is the dream of the frequent solo traveler with travel fatigue. Unfortunately, we're not quite there yet.
So what is a passionate solo traveler to do when fatigue sets in?
I have a few recommendations from personal experience of traveling long term and being a frequent solo traveler over many years.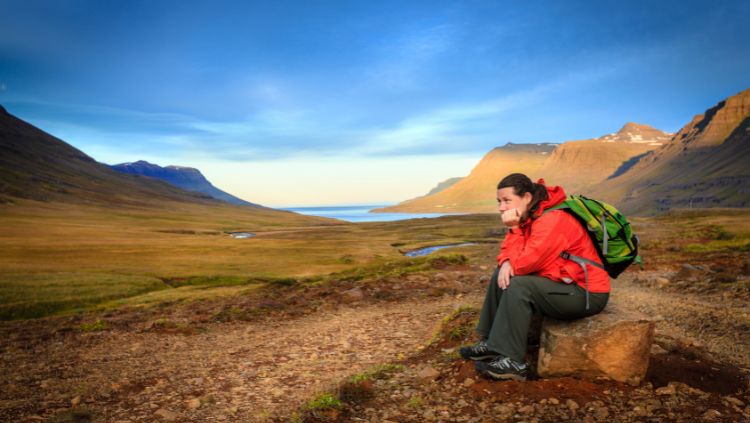 Frequent Traveler Fatigue: Finding Renewed Energy
Confession time: I have experienced this myself. I have traveled so much over the years that the thought of planning another trip, standing in lines at airports, going through jet lag and more, dampened my enthusiasm for it.
Yet, I still wanted the joy of a new location. Here are options for travel fatigue recovery.
Use a travel consultant. They will do all the planning for you and be available should you want to make changes to your itinerary when you're on the road.
Take a mystery vacation. From local road trips to international destinations, there are travel companies that inject an element of surprise into your travels while taking care of all the details as well. Read 7 Travel Companies That Plan Mystery Vacations.
Take a self-guided tour. A self-guided tour has all the benefits of independent travel while having the support of a tour company. They book the accommodation, transfers, local transportation, and day experiences plus there is usually a local person to support you if needed. Here is one that I took: Travel Solo on a Self-Guided Walking Tour: Seeing France Slowly.
Join a traditional tour. The great thing about a tour or river cruise is that the company takes care of all the details while you sit back and enjoy. If you're worried about the large bus tour concept, fear not. There are many small group tours that really give a personal experience. Have a look at our searchable trips page and, under "Filter Trips", click on "Small Groups".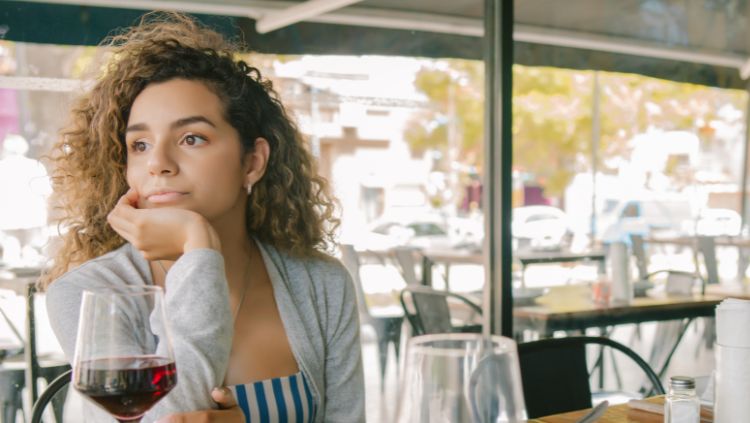 Long-Term Travel: 11 Ways to Overcome Travel Burnout
Traveling long-term takes a different attitude and a different pace than short vacations. And even when you do it well, it can result in travel fatigue. You can feel road-weary, which is a kind of rattled feeling. It's a lack of enthusiasm for new things, a need for stability, and sometimes a wish for home. Fortunately, there are things other than returning home that you can do to feel good.
Stay still. Settle into one place for a while. Get familiar with a neighborhood. Go to the same market and bakery, coffee shop, and restaurant regularly. That familiarity will settle your soul. You may want to rent an apartment. Most people think first of Airbnb for this but other sites such as VRBO or booking.com offer similar vacation rentals. You may even want to try house sitting and save some money at the same time. Read Successful Solo House Sitting Tips for Travelers and Homeowners.
Settle for a bit where you speak the language. You will be more relaxed if you're not constantly struggling with the language. If you can easily get to a country of English speakers, go. If not, your best bet may be finding an enclave of English speakers within your destination.
Step into the expat community. Whether it's American, British, Canadian, Australian, or any other country you come from, there are many expat communities in cities around the world. Find out their schedule of meetings, dinners, and events and partake.
Repeat yourself. Perhaps your grand trip is covering new territory on a continent you've visited before. Take a break and return to a city you've already visited and loved. Again, the familiarity will be calming.
Let someone take care of you. When you're tired there's nothing better than having someone care for you. It's the same with travel fatigue. Settle into a small inn or B&B and enjoy more personal care than you would get from a hostel or hotel. Innkeepers and B&B owners have made caring for travelers' needs their life work.
Let someone else navigate your trip. Join a tour so that you can continue to travel without being fully responsible for every decision along the way. Check our Deals page for tours with no or very low single supplements. Look for start dates and locations that you can work into your itinerary.
Treat yourself. Book yourself into a resort. Go to a day spa. Do something special for yourself that's totally relaxing and kick travel burnout to the curb.
Connect with home. Check in with a friend or family member. The call will will help you feel less adrift and remind you how lucky you are to be traveling long-term.
Relax into creativity. Perhaps you paint or cook or knit. Perhaps it's something as simple as reading a novel. Take time away from always discovering new things and practice what you have always enjoyed in life.
Consider a job. If you're settling in for a bit you may want to consider getting a job. Read 14 Ways to Make Money As You Travel: Long and Short-term.
Get some comfort food. When traveling for 10 months in Europe we made a run to Amsterdam just so that we could go to the American food store for my youngest son. Comfort food does exactly what you want. Find it on the road or request a care package of your favorites from home.