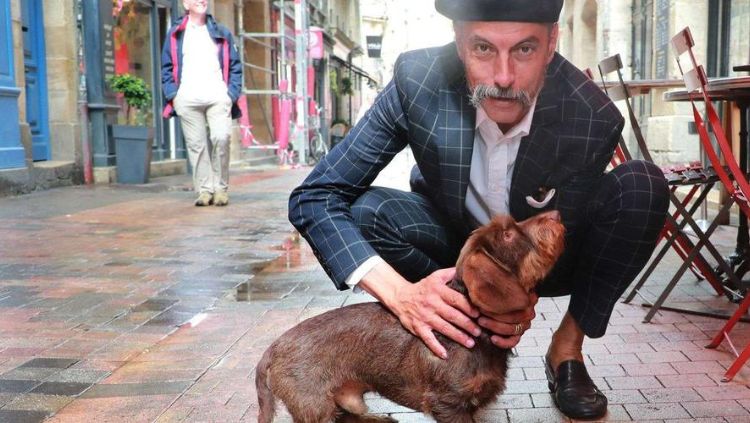 I spent a month in Bordeaux, France this year and while I was working as a digital nomad I also had plenty of time to live the city as a tourist. As a result of my long-term stay, I have what I think are top tips for an unforgettable Bordeaux experience.
The second night I was in Bordeaux I accidentally met a tour guide by walking up and knocking on the door of his house, thinking it was the home of a woman I had met the night before. With dramatic flare he very kindly directed me to where I had to go. Two days later I saw him giving a tour of the Grand Theatre. Then I saw him on the right bank giving a tour. It happened three more times. The last time, he was on his own so I caught his attention and we had a talk. "The city is like a village," he said.
So true. Bordeaux is a major city in France and home to some of the best wine in the world, but it also has a small city feel with many community events happening all the time.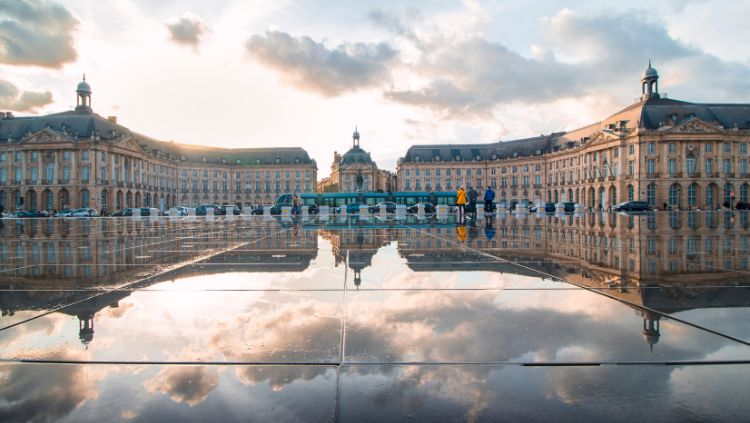 Top Things to Do in Bordeaux: Tips for Meeting Locals
1. Start by Meeting a Bordelaise Greeter
Tips 1 and 2 are the first things I like to do in just about any city. It's hard to say which comes first, but because few people know about International Greeters, I will start here. On their site, you can book a local volunteer to introduce you to hundreds of cities around the world. I always book the greeter at least a few weeks in advance and I let the greeter decide how they want to show off their city. I had the good fortune of meeting Muriel who took me around the old city and introduced me to its history as well as some of her preferred restaurants. Two weeks later I met her again and toured the Modern Art Gallery with her.
2. Take a Free City Tour
There are free tours everywhere in the world and Bordeaux, France is no exception. Again, the purpose of the tour is to get an overview of the city. Between the greeter and the tour, I had a pretty good sense of where I wanted to spend my time. Don't forget to tip your guide at last 5 euros.
3. Go to Blah Blah Bordeaux and Other Meetups
Using Facebook, I discovered the language exchange group called Blah Blah Bordeaux. They meet every Tuesday and Friday evening at a bar in the city centre. It's for people to practice either French, English, or Spanish and a great way to meet locals and get tips on what to do in the area. The first time I went I met two women and the next evening I was at Christine's home for aperitifs. Not every meeting will go so well but their events are great for having a bit of social time.
Food & Wine Tips for Bordeaux, France
4. The Bordeaux Wine School is a Must
Take a course or simply go for a tasting. L'Ecole du Vin de Bordeaux offers future wine professionals and amateur enthusiasts introductory and advanced classes. Their lounge is a beautiful place to stop for a glass of wine. With prices starting at €3.50, it is also an affordable option. I asked my server to recommend a wine and he chose one at the €3.50 price point. I paired it with a plate of three goat cheeses. It was a perfect two hours.
5. So Many Wine Tours. How to Choose?
There are many, many winery tours available in Bordeaux and it really would be a shame to go to the city and not go on one. Check with the Bordeaux Tourist Centre which is near the Grand Theatre in the city centre. Their people are knowledgable and will help you choose. If, however, many vineyards are not of interest to you, the tour to St. Emilion includes only one vineyard (which is an experience one must have at least once) and a tour of the medieval town of St. Emilion.
6. Vineyards and Chateaux in the City
There are a number of vineyards and chateaux within the city of Bordeaux. A 45-minute walk through communities, a cemetery (I chose to go through it rather than along the sidewalk) and the University of Bordeaux campus and I was at Château Les Carmes Haut-Brion. Book your visit in advance. Here's information on visiting Bordeaux's wine region on public transport.
7. Michelin Restaurants in Bordeaux, France
Bordeaux is said to have more restaurants per capita than Paris. Yes, restaurant culture lives large in Bordeaux. There are 45 Michelin recognized restaurants including Gordon Ramsay's Le Pressoir d'Argent and Le Bordeaux Bistro at the Grand Hotel. I ate at the Bistro, which was very nice. For a much smaller restaurant with a smaller price and lots of flavor I would suggest Bo-tannique. I discovered their Eggs Parfait which was knee-buckling good.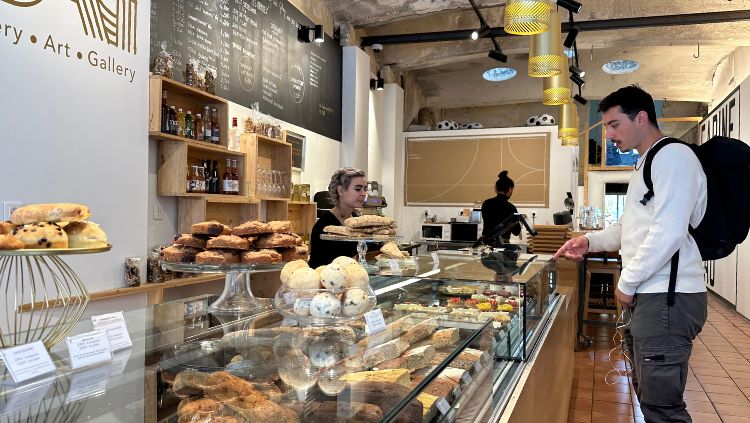 8. Be Careful If You Have Food Restrictions
Where Bordeaux suffers in the food category is when you try to find restaurants catering to a particular diet. The menus are heavy on meat with few gluten-free options. In some cases the vegetarian option on the menu had no protein at all. Gluten-free could mean just eliminating certain elements of the meal such as turning a sandwich into a salad. It must be said that the Gordon Ramsay restaurants make the best GF bread ever! A guaranteed casual restaurant for gluten-free dining with a lovely patio outback is BAG.
9. Taste Bordeaux's Specialty Sweet, the Canelé
The canelé's origin is hard to determine, however, it appears to date as far back as the 15th century. You will see many shops only displaying canelé in their windows. Which shop is best? That's difficult to say as my greeter and tour guide didn't agree.
10. Enjoy the Many Coffees of Bordeaux, France
The traditional coffee is, of course, the espresso. If you ask for "un café s'il vous plait," that's what you'll get. However, you can also order a noisette which is similar to a macchiato. It's a shot of espresso with a drop or two of milk or cream. Then there's the café allongé which is somewhere between an espresso and Americano. An Americano will get you closest to a typical coffee in North America. You can order a déca, which is a decaffeinated espresso. Using a coffee shop for work? I most enjoyed Books and Coffee and Joyeux Cafe.
11. Know Where to Sit
When you go to a terrace restaurant, whether for a glass of wine, a coffee, or a meal, take a moment to notice how the tables are set. There will likely be a section for drinks and one for meals, which is indicated by there being more than an ashtray on the table. Bordeaux is somewhat fixed in their ways and they don't like people sitting in the wrong section.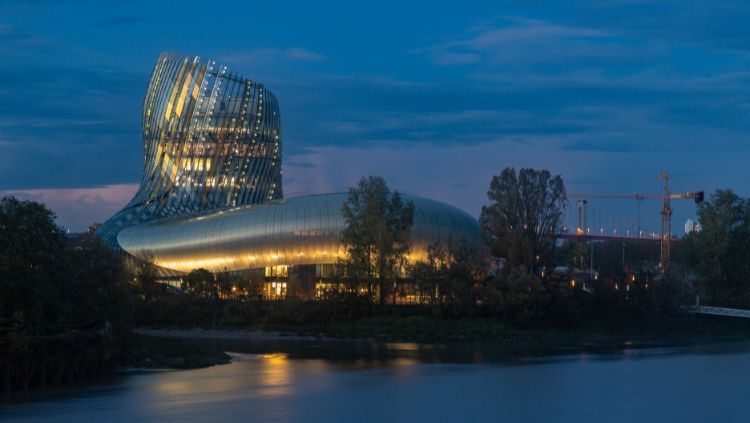 Cultural Tips for Bordeaux
12. Plan Your Trip Around National Cultural Events
France has a number of events that run throughout the nation. In May is the Night of the Cathedrals as well as the continent-wide European Night of Museums. In June is Nuit Blanche and La Fête de la Musique, which I experienced on a previous trip to France. There's something very special about attending an event when others are doing the same in cities and towns across the country. Here's a list to consider.
13. Tour the Grand Théâtre
A tour of the Grand Théâtre takes you inside this gorgeous building while giving you insight into the life and aesthetic of the elite in the late 18th century. Inaugurated in 1780, it was the original of a number of features created by architect, Victor Louis. It is the home of both the ballet and opera in Bordeaux. If you want to see a performance there, timing is important. There was nothing on in the month of May.
14. Look for Free Concerts
I saw two free concerts while in Bordeaux. One was in the Bordeaux Auditorium, a quintet playing Brahms and the other was in the Cathédrale Saint-André de Bordeaux during the national Night of the Cathedrals.
15. Discover the History of Wine in the City
Bordeaux, France is known for its wine for good reason. Discover the history by taking this self-guided walking tour and, if you really want to go in depth, visit the Aquitaine Museum. Of course, the Cité du Vin is popular but note that it covers the history of wine in general, not just that of the Bordeaux region.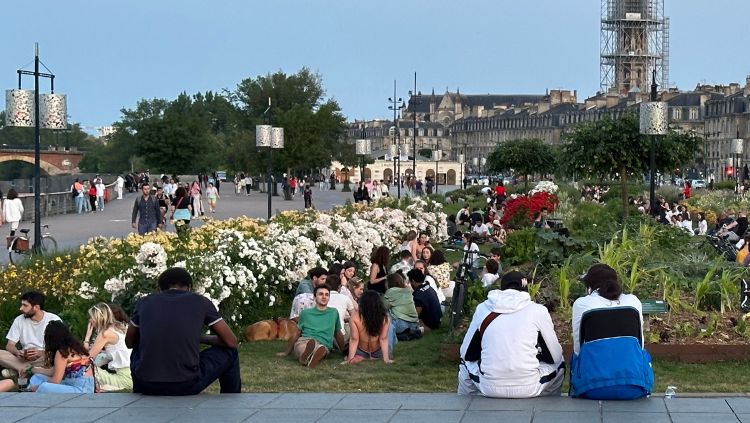 15. Don't Forget to Wander
Bordeaux's old city is designed for pedestrians and only lets the occasional car get through. Wander the city. Stop at terrace restaurants and cafes. Go down small streets that will surprise you with wonderful locally-owned clothing stores. On weekends, you will also discover street performances by theatre and dance companies. There was a lot going on outside.
16. Picnic Along the Garonne River
On beautiful evenings, thousands of people picnic on the left bank of the Garonne River near the Water Mirror. Enjoy!
For a complete list of sites and monuments visit Bordeaux Tourism.
Planning to visit other areas of France? You might enjoy these posts: