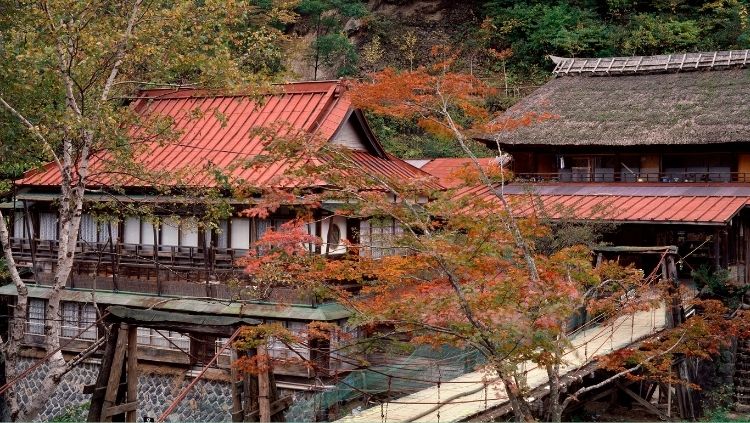 Traveling slow and solo through a city, noticing the planning and design, the pace of the people, the use of green space, the sounds, the cuisine, the architecture, and the street art, I gain a deeper understanding of a city.
The amount of time spent in one place affects the depth to which one can understand the place.
It also affects the variety of experiences one might have from surprise meetings to unexpected discoveries.
Traveling slow and solo enriches travel.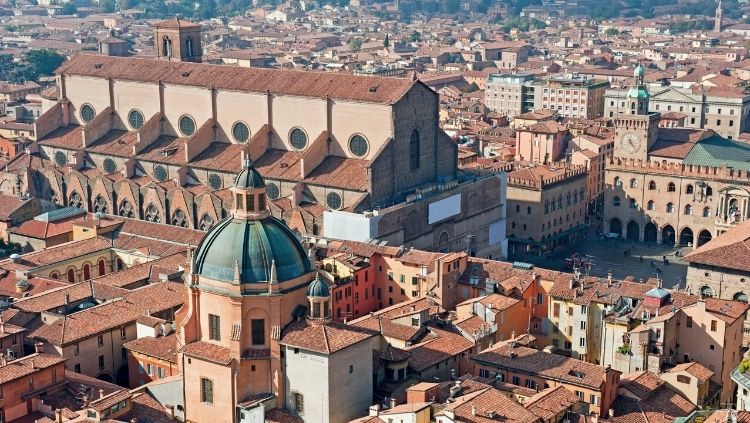 What is Slow Travel?
Slow travel is about going beyond the tourist sights so that you enjoy the nuances of the culture, meet locals, and live a bit of life as they do.
The more time you have for your destination, the easier it is to experience it more deeply. However, as revealed in the story below about my experience at an onsen, you can have a slow travel experience in a short period of time.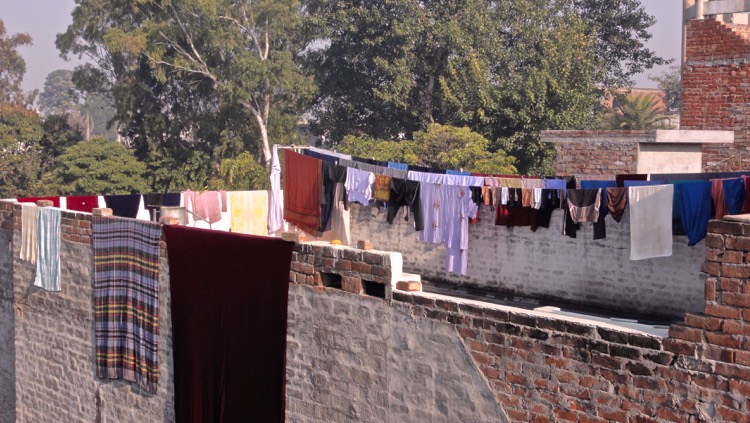 3 Wonderful Slow Travel Experiences
Concentrating on slow travel can result in surprising travel experiences.
Slowing Down a Short Trip at a Japanese Onsen
On a trip to Japan I was anticipating, with great excitement and some anxiety, my first experience of an onsen, a quintessential Japanese experience that involves complete nudity and lots of rules. To complicate matters, I went to a super onsen where none of the staff spoke English. I was the only westerner in the onsen. I tried to do everything in the correct way (I did a lot of advance research), but there were so many pools and showers and washing stations that I know I didn't get it all right. But I did the naked part and, I must say, the experience was far more enjoyable than I had anticipated. It was a day on a busy trip that slowed me down, let me truly relax, and allowed me to watch how the women lived their leisure time in this very particular cultural experience.
Four Days to Understanding in an Indian Home
When I was in India in 2012 I stayed at the home of an acquaintance for five days. I watched the household in action: how the daily cooking and cleaning was done and what the sleeping arrangements were. The pattern of the house slowly revealed itself to me. But it wasn't until the fourth day that I understood the loud, periodic chants that I had been hearing. I had asked about it on the first day and had been told that it was a call to prayer. Yes, that's what I had thought. Yet, no one seemed to respond. No prayers were said. Ah, well, I guessed that this was an optional task and, like everywhere, some people are more observant than others.
But on the fourth day, to my amusement I realized that the chant, the call to prayer, was actually the doorbell! If I had been traveling faster, if I had left on day three, I would have held a completely different understanding of the chant in my mind. Slow solo travel gives one the time to see some of the nuances of a culture.
Three Weeks in Bologna and the Ordinary Becomes Extraordinary
Going to the movies when traveling is not something that typically makes it onto an itinerary, unless one is traveling slow. In week two of a three-week stay in Bologna, Italy, I went to the Cineteca di Bologna, which has the largest film and related arts library in Italy. It is also a cinema that shows international films. Standing in the lobby waiting for the film to start, I overheard two women speaking English. It was a rather empty lobby (being a Thursday afternoon) so I gently said hello. I met Linda and Rosie who were both American. Linda's husband Gabe (who is Italian) was also there. When we entered the theater, they invited me over to join them. As we were leaving after the film, they invited me to join them for dinner.
We went to Rodrigo's, Gabe's favorite. At the restaurant, no menu was offered. Instead, after some conversation with the server and a few suggestions in English, our meals were decided. Linda and Rosie had pasta. Gabe and I went for the seafood–four kinds of it. We started with a salad with prawns, then had plates of Mediterranean sole and squid with a platter of monkfish on the side. The squid was so good that Gabe ordered more. Traveling slowly gave me the chance to go where tourists never go, to meet locals, and to experience one of their favorite restaurants. The kindness of Linda, Gabe, and Rosie gave me the type of travel experience that I most treasure.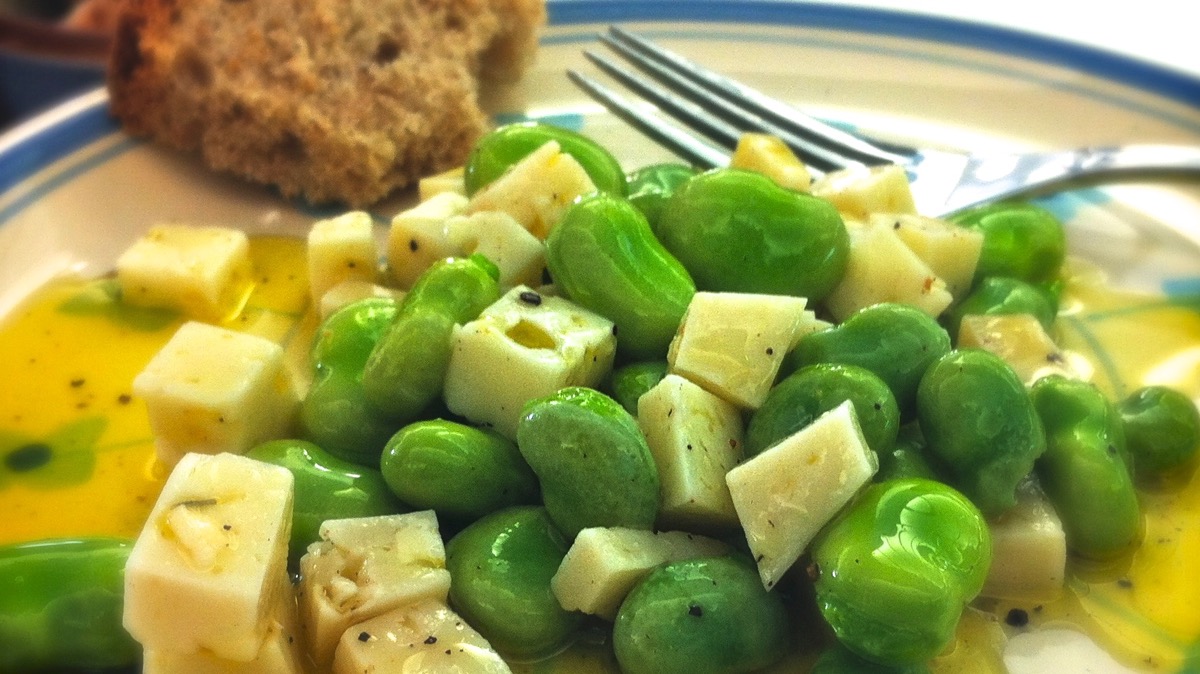 10 Steps to a Rich Slow Travel Experience
Slow solo travel is one part the time you have available, one part a state of mind, and one part a willingness to get out of your comfort zone and do something new. Even if you don't have a lot of time available to you, it is possible to enjoy the benefits of slow travel.
Read and watch the culture before leaving. Watch films from the country you're planning to visit. Read novels by their most important writers. Enter into your destination before you leave home.
Travel on the off season. See your destination without a lot of tourists in the way. Travel in the off season when fewer are going where you want to go. You may find that some tourist sites are not open but you will find more of the local culture.
Stay where the residents live. Book your accommodation away from the business hotels and in neighborhoods as much as possible. This will help you enter the life of locals. I did this in Bordeaux.
Go again and again. Whether it's to the destination as a whole or to an experience within the destination, go repeatedly as you will gain more insight and have new experiences every time.
Eat local and what's in season. Harvest festivals and other food celebrations are great opportunities to live in the culture rather than just look at it.
Walk or take above-ground transit. See your destination at the pace of your body or the transit system that takes locals where they need to go on a daily basis.
Sit and watch. People watching is fun at home but it is the best when traveling.
Go to local sporting events. Cheer for the home team and experience the thrill (and possibly disappointment) of the local crowd.
Go to a musical event. Whether you speak the language or not, attending a music event is accessible to all and, again, puts you in the middle of a local experience.
Shop local. Avoid the stores where products are brought in from all over the world. Shop at markets and small stores where you find local products.
Planning a solo trip? Check out our ultimate guide to traveling alone and our recommended trip planning resources.