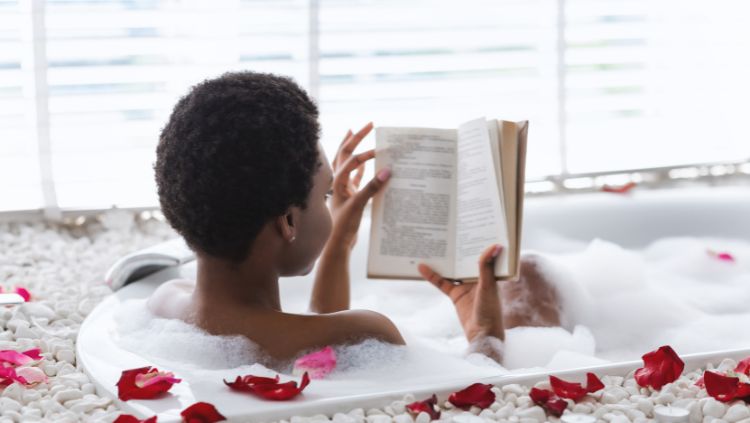 Self-care has been getting a lot of attention of late. But, trying to get enough of it at home can be a challenge. At least, this is the case for me and the reason I suggest that we take the time to solo travel for self-care.
Multiple responsibilities of one sort or another mount the stress in our lives and, at the same time, challenge us to find space in the day for our own needs.
Time away from home, traveling solo, presents you with choice at every moment to take time for yourself in ways that will best serve your needs. This can happen at a carefully designed retreat destination or on a trip of your own making.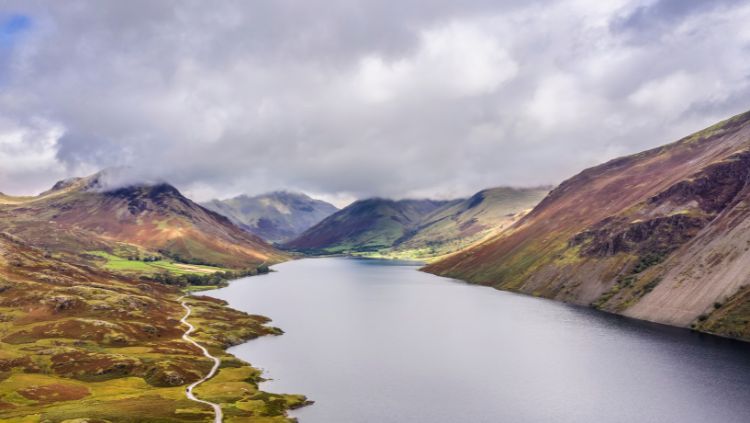 Solo on a Digital Detox for Self-care
My first digital detox was on one of my first solo trips. It was to the UK and, after attending the World Travel Market, I headed for the Lake District for a lot of off-line living.
At that time I actually used a camera for my photos. Other than it, I had no digital device on. I trusted the map I was reading, the advice of my B&B owner, the recommendations of people I met along the way, and my own skills to navigate the Lake District's fells.
At the end of each day I went for supper with a real book in hand and ended the evening at the Unicorn Pub in Ambleside for a beer and chat with locals and other walkers.
A digital detox–the release from technology, from social media, and from connectedness–is a great mode of self-care.
Solo Travel for Self-care Tip #1: Go offline as much as possible.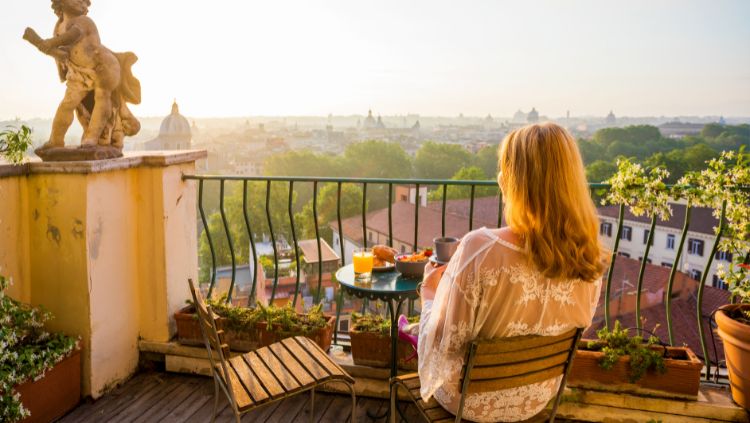 Slow Travel to Settle In and Relax
There is little relaxing about traveling quickly, covering a lot of ground, and spending as much time navigating the shift from one place to another as you spend in one place.
My standard minimum in any place for a trip that has me moving is three nights. This provides at least one full day and two half days in one place. But still, that's a lot of new hotels or hostels as well as driving, bus, or train time.
By contrast, slow travel lets you settle in. You stay in one place for weeks or even months. It gives you time to decompress. Vacation rentals, house sitting, or home exchanges are perfect for slow travel.
You can still take day trips out to exciting experiences but you always return to your temporary home. You don't have to fill every day. A tea on a terrace, shopping at a market, and cooking a nice meal may be your day.
Solo Travel for Self-care Tip #2: Slow travel gives you time to decompress.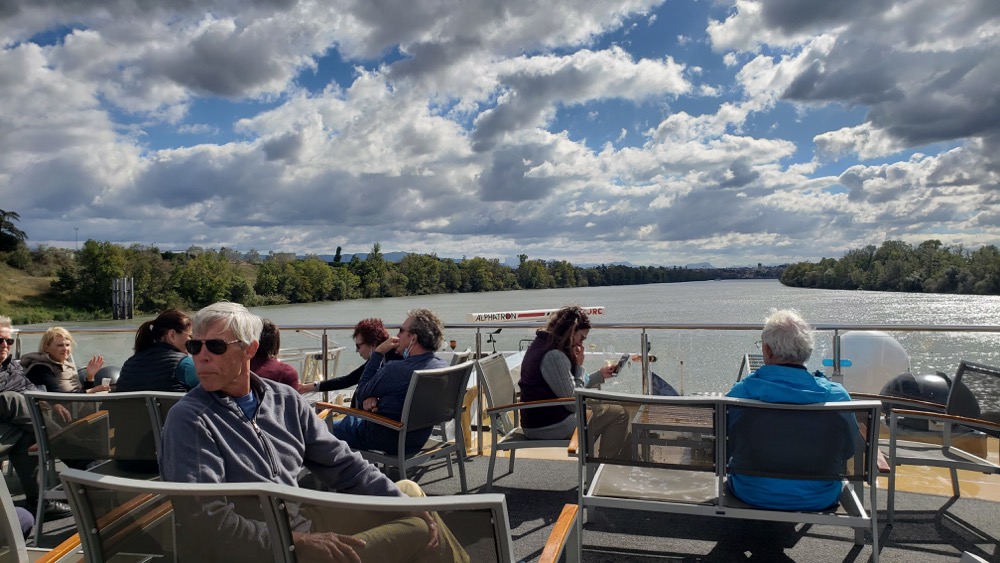 Stay Well with Low-Stress Travel
Giving up the responsibility for organizing and managing a trip on the ground can make travel more relaxing and lend itself to self-care. However, it's important to choose the right tour.
Tours that are designed on a hub and spoke model are better for this. On such a tour, you stay in one place (the hub) and go on day trips (the spokes). If you feel like staying back and not taking a day tour on offer you can do so because the group is not moving on as with the standard tour but returning home in the evening.
A river cruise is another great option for solo travel self-care. Again, you get on board, settle into your room and don't pack again until the end of the trip. Everything is managed for you. Take their day trips into the ports of call or don't. It's up to you. Meals are all prepared. They cater to a wide range of food concerns. Tea and coffee are available throughout the day. Some have spa offerings.
Solo Travel for Self-Care Tip #3: Relax and let others manage the complications of travel. Check out tours offered by our advertisers here or search all the tours they offer based on specific criteria.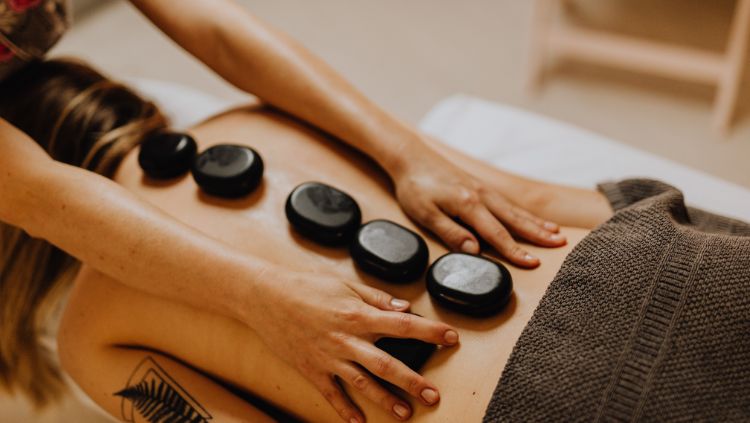 Retreats for Wellness
From zero gravity massages to desert bathing and all the traditional wellness modalities in between, there are many options for solo travelers seeking self-care.
Zero gravity massages is an offer on Regent Seven Seas cruises. Desert bathing is Aruba Marriott's offering. Here's an explanation for a day of 'desert sitting' There is also the Wholeness concept that shifts the focus from physical health toward a more holistic approach to well-being.
This shows you that travel companies in all sectors are turning their attention to the self-care and wellness options that people are seeking.
Solo Travel for Self Care Tip #4: Look for retreats dedicated to wellness.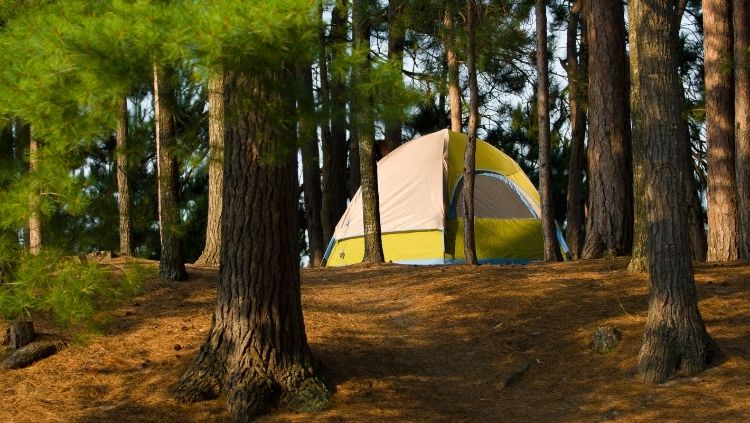 What Solo Travel for Self-care Means to Me
Self-care means different things to different people. As you can see from the above, there are many approaches to self-care.
For me, the best self-care is being outside with limited access to digital devices.
A complete digital detox is a challenge for me as all of Solo Traveler is managed online. However, limiting my involvement is possible and incredibly good for me.
Being outside, in nature is the most important thing I can do for self-care. Camping is my first choice. Being outside all day reduces my stress level and restores healthy energy.
What does solo travel for self-care mean to you? Consider incorporating it into your travel plans.
Solo Travel for Self Care Tip #5: Know what works for you.