Small towns have the best festivals.
They're not slick. They rarely have headliner acts. What they do have is fun of their own making.
The Tintamarre is most definitely an event of this nature. And it "beats the band."
According to Word Detective, to "beat the band" means literally to drown out the sound of a brass band with whatever you are doing [so that] all eyes turn toward you.
At 6:00 pm on August 15th every year the people of Caraquet, New Brunswick and all sorts of family, friends, and visitors make as much noise as possible for one complete hour as part of the Tintamarre celebration. There are drums and horns and noisemakers of all sorts. People shout and sing and they sport the colors of their flag – red, white and blue with a five-pointed star. They do it to grab attention, to turn the eyes of the world towards them, to declare, "We are still here."
In 1755 the British attempted to remove the Acadians from British North America in the Great Deportation, also known as the Expulsion of the Acadians. It was a horrific event that saw approximately 10,000 Acadians deported between 1755 and 1763. Attracted by the French language, many found their way to Louisiana where they became known as Cajuns. A few escaped deportation and eventually gathered in Caraquet, the unofficial capital of Acadia.
The Tintamarre is part of the Festival Acadien de Caraquet which runs from August 1 – 15 every year. It includes decorating the town, concerts, the blessing of the fleet, and many other events over the course of two weeks. Being close to the Village Historique Acadien, there are events at the Village as well. A visit to Distillerie Fils du Roy is a must, to see what Sébastien Roy has brewed and distilled for the annual event. (Read: Learning from Travel: A Lesson in Following Dreams).
Below are photos of the Tintamarre to give you a feel for it. To get a complete road trip itinerary for the Acadian Coast Drive read: The Great Acadian Road Trip: Itinerary, Tips and Lots of Pics.
This week-long road trip was supported by Tourism New Brunswick. It was fantastic! As always, the opinions and experiences are my own.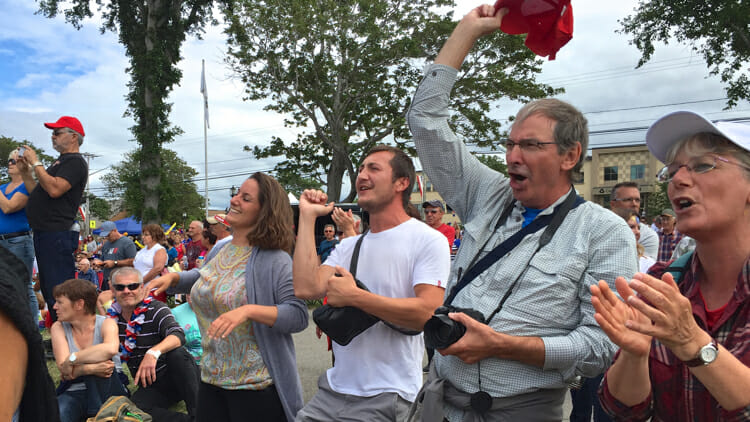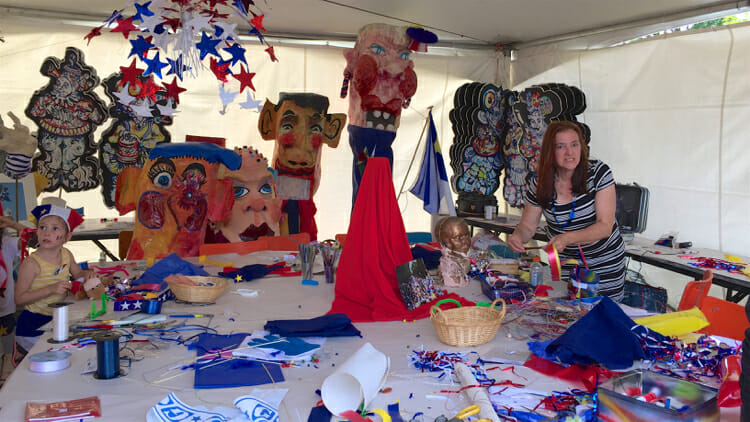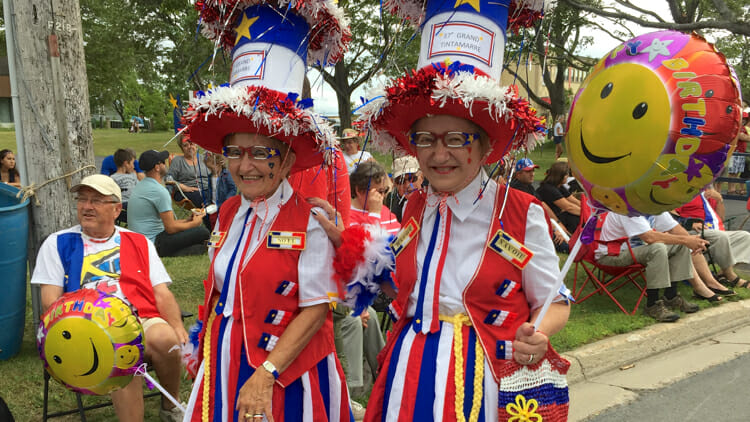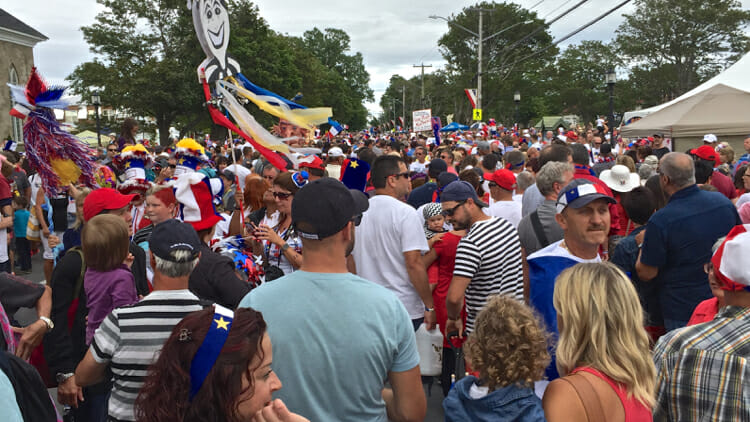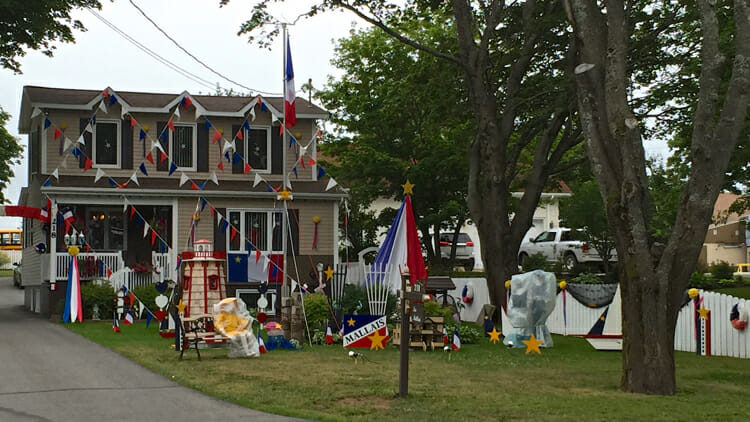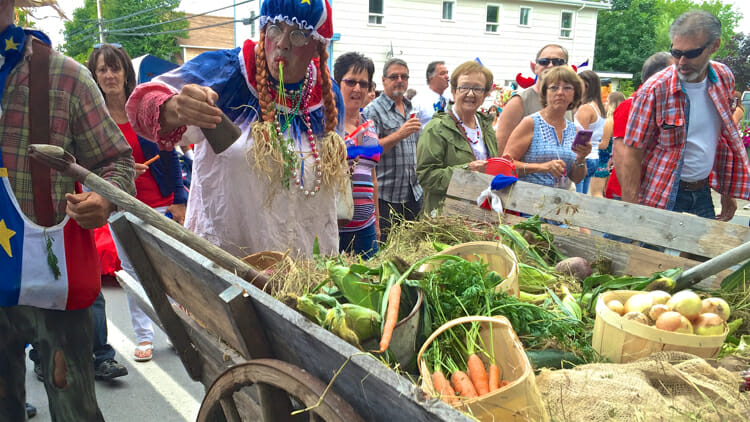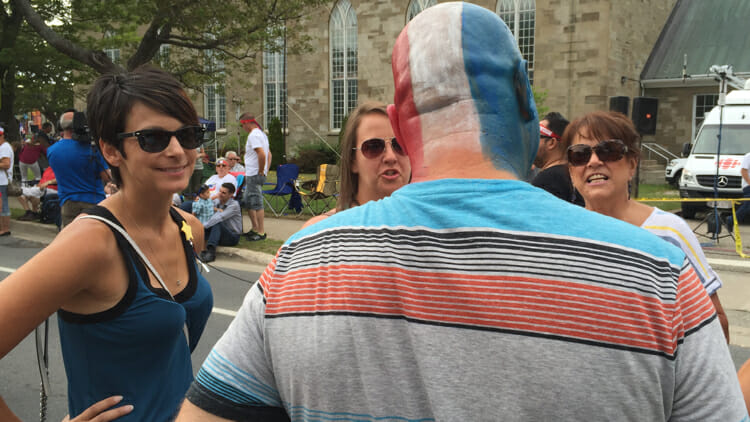 Where to Stay in Caraquet
I stayed at Gîte "Le Poirier" B&B where Alain Boisvert is your host. The B&B is very sweet and immaculately kept. Alain, as you can see below, serves wonderful, amazing, delicious breakfasts! He's also an excellent source of advice on exploring Caraquet and the history of the area, if that's your interest.