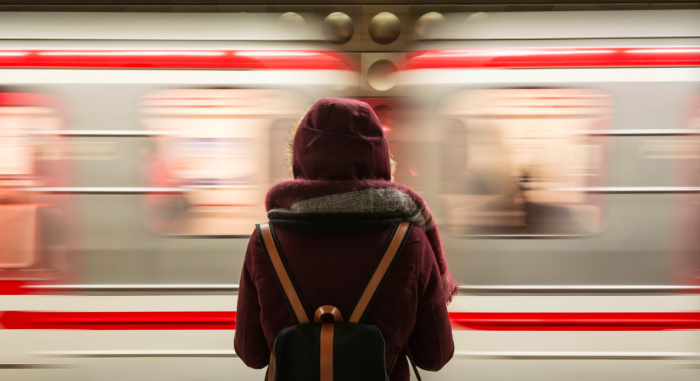 Train travel is great for solo travel.
Unlike flights, you can see the countryside. Unlike driving, you don't have to keep your eyes on the road. Unlike either of those, whether it's in the sightseeing car, the bar car or the dining car in which solo travelers are always matched up with others, train travel can be very social .
I've taken VIA Rail in Canada from Toronto to Vancouver, gone on two of Amtrak's classic journeys, the City of New Orleans and Coast Starlight, and covered much of Europe by train.
Without a doubt, planning train travel in Europe with its many countries, is the most challenging. What's the best way to book tickets? Is a train pass a good deal or not? Do I need a reservation? What route should I take?
I don't have the deep experience of European train travel to answer these questions for you so I went to the man who does. The Man in Seat 61. The man in seat 61 is Mark Smith. As he explains it, he is a "career railwayman who ran away from Oxford to join the circus – or as we called it in those days, British Rail." His knowledge of railways around the world is deeper than anyone I know. His is the site I go to for train travel.
So, when Tracey and I decided we needed to give more attention to the how of train travel we approached Mark. I was so pleased that he so generously agreed and answered my questions in great detail. Here are his responses below.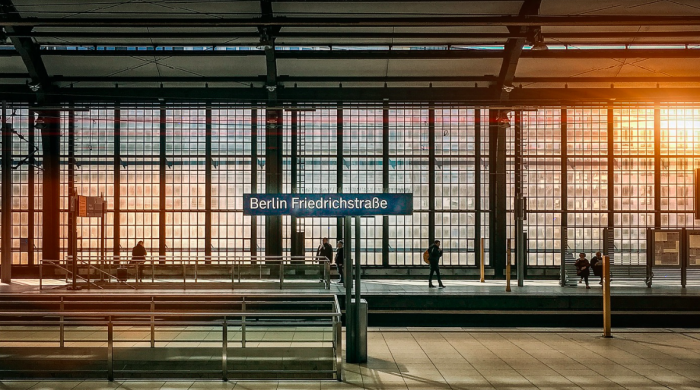 How does the train system work in Europe?
The Man in Seat 61     "Every country has its own national train operator, usually state owned, which operates the suburban, local and long-distance trains in that country. You'll also find a few private 'open access' operators competing with the state-owned operator such as Italo between Naples, Rome, Florence and Milan in Italy, and sometimes some small local private railways too, like the Circumvesuviana linking Naples, Pompeii and Sorrento. We're certainly not the United Stated of Europe:  each operator has its own policies, fares structure and website. Local trains (for example Pisa to Florence, or Nice to Cannes) are mass transit so you can just turn up, buy a ticket and hop on the next train. But longer distance trains offer reservations, with cheap advance-purchase fares if you pre-book on a no-refunds, no-changes-to-travel-plans basis and much more expensive flexible fares if you just turn up on the day or demand flexibility. Just like airlines, in fact.
The approach to long-distance ticketing varies between countries: for example, in France, Italy and Spain all long distance tickets come with a seat reservation included, and trains can in theory sell out, although seldom do. But in Germany, Austria and Switzerland trains cannot sell out as you can always buy a flexible ticket that allows you to hop on any train and sit where you like."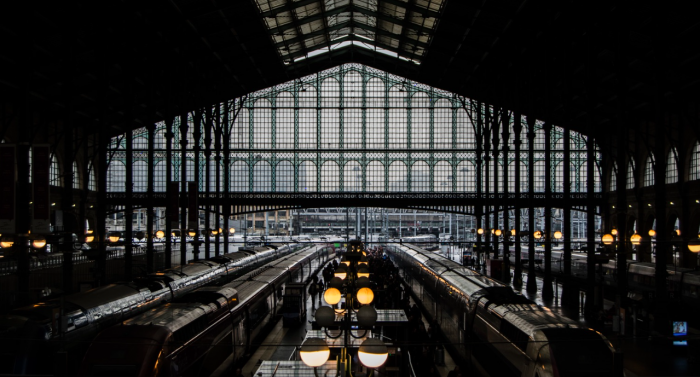 Are all lines covered by a rail pass?
The Man in Seat 61     "Rail passes cover all the trains run by the national operator in the country or countries they cover. Sometimes they also cover some private local operators, but not all. They don't usually cover the competing 'open access' operators, or for that matter the metro (subway) trains or trams in cities as these are usually run by an urban transit authority, not by the national train operator."
How do I decide whether to buy a pass or tickets?
The Man in Seat 61     "The only sure way is to devise an itinerary and cost it out using a pass and cost it out using regular tickets. But in calculating the pass cost you have to remember the extra reservation fees you'll need to pay, especially in France, Italy & Spain. And in checking regular ticket prices, you need to use the right website for the right journey, usually the relevant operator's own website, not an expensive reseller in your own country who may not be able to access that operator's cheap advance-purchase tickets. For example, Prague to Budapest starts at just €19 if you book in advance with the operator, Czech Railways (CD) at www.cd.cz, but no other agency can access this fare, or issue CD's print-at-home tickets, so an agency in your home country might charge €70 + a €10 delivery charge for exactly the same journey.
A quicker but rougher way is to work out the cost per day of a pass, and compare it to typical journeys you think you might do, checked at the relevant operator's website. For example, a typical Eurail global pass might cost €70 per day for unlimited 1st class travel across much of Europe. A bargain, if you intend multiple, spontaneous, non-pre-planned journeys. But many travellers have pre-booked accommodation, pre-planned itineraries and want to make a train journey on specific days. In Europe we have cheap advance-purchase train fares, just like budget air fares – and if you go direct to the right website for the right journey, you can do Paris to Amsterdam from €35 at www.thalys.com, Vienna to Prague from €19 in 2nd class or €29 in 1st class at www.oebb.at, Rome to Florence from €19.90 in 2nd class or €29.90 in 1st class at www.trenitalia.com. Why would you buy an expensive pass, in such cases?
Passes are best for those who insist on spontaneity and refuse to commit to specific trains. Or for those under 28 who qualify for the cheap 2nd class youth passes, which compare well with even the cheap advance-purchase prices on many routes. Or for those with such long and complex itineraries that a series of cheap advance-purchase fares might collapse like a house of cards if one sector was cancelled due to strike, fire, flood or other disaster. In those circumstances the flexibility of a pass can be well worth the extra cost."
What mistakes do travelers make when traveling Europe by train?
The Man in Seat 61     "The first mistake is to assume you must buy a 'pass'. Of course you don't! Thanks to the internet, you can buy the same cheap advance-purchase tickets we Europeans buy, direct from the relevant operator websites, or from a few select resellers who connect to the relevant operators. So don't buy a pass costing €70 per day just to make a few pre-planned journeys that could easily be booked online with reservation included and no added booking fees, for perhaps €19 or €29 or €39, with print-your-own tickets.
Extra fees. The next mistake is to forget that if you buy a rail pass, you may have to pay reservation fees in addition. But not always: a very rough rule of thumb (there are many exceptions) is that every inter-city journey in France, Spain, Italy will cost a passholder at least €10 in reservation fees, sometimes €20-25. But in Germany, Switzerland, Benelux, Denmark, Austria, Central & Eastern Europe you'll won't usually need to pay any extra fees – and in cases where reservation is compulsory, it costs just be a few euros, perhaps €3 or €4 for a reserved seat. Couchettes and sleepers on night trains always cost extra."
Is there a classic European rail itinerary I could consider?
The Man in Seat 61     "I find several popular circuits come up time and time again:  Amsterdam-Bruges-Brussels-Paris, Berlin-Prague-Vienna-Budapest, Rome-Florence-Venice (of course!) and Paris-Switzerland-Venice or Rome. If you want to try the latter, don't forget the fantastic narrow-gauge Bernina Express from Chur to Tirano, this allows you to go from Zurich to Milan on the most scenic route through the Alps that there is, see www.seat61.com/BerninaExpress.htm."
What's your best money-saving tip?
The Man in Seat 61     "Don't buy from a reseller in your home country, however good their marketing. Buy each train ticket from the right website for that journey – typically the national rail operator's website for the country where the journey starts. Two reseller sites are well worth knowing about because of their connectivity and lack of any added fees: www.loco2.com and www.trainline.eu both connect to the French, Italian, Spanish and German ticketing systems so they can sell cheap tickets to, from and within those countries with no mark-up, no added fees, and print-at-home, collect-at-station or ticketless delivery. But for journeys in Austria, central and eastern Europe, it's still better to use the relevant train operator websites. I list the right website to use for the right journey at www.seat61.com/Europe-train-tickets.htm. "
That's it from Mark. If you want a bit of train travel inspiration you may want to read Taking the Night Train Alone: Five Mini Adventures.