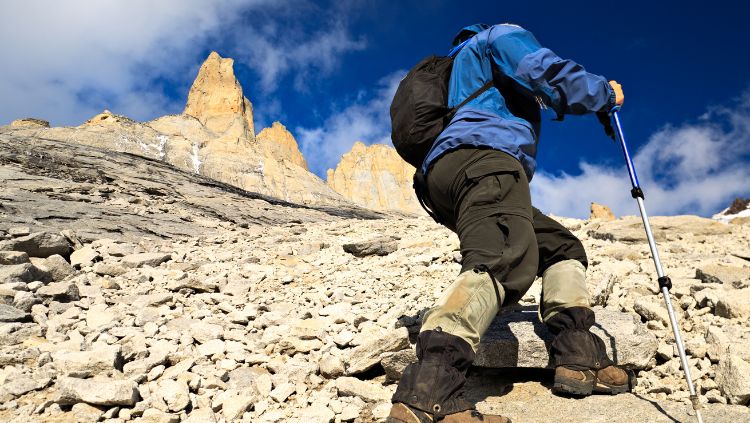 Backpacking solo through Europe, Southeast Asia, or South America has been a right of passage for young, budget travelers for decades.
In the sixties and seventies, the popular hippie trail started in London, Paris, or Berlin and ended as far away as Bangkok after traveling through the Middle East and South Asia.
Backpackers traveling to South America follow what's known as the Gringo Trail. Southeast Asia and South Asia are also popular. All are far cheaper options than Europe today. Currently, Southeast Asia is the most popular destination among budget-minded backpackers.
But it doesn't matter how cheap a travel destination is, you still have to save the money to go. Have a read of our top post about saving money for travel here: How to Save Money for Travel: Smart Advice. Seven Steps.
Now, let's get into the details of how to plan your trip, buy your backpack and pack it, and set out.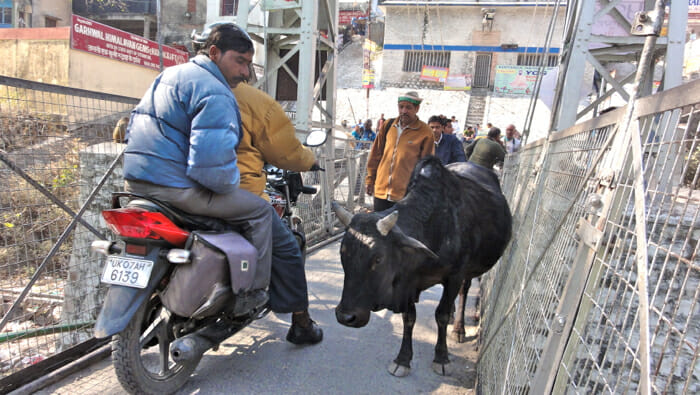 How to Choose Your Backpacking Destination
Where you will go will be determined by your budget and your personal imaginings of the world. You will have your own countries in mind. Whether from tales of friends' travels, books you've read, or movies you've seen, you will be inspired to go and explore specific places.
To help you make up your mind about where, here are some posts you'll want to check out:
In reality, much of your destination choice depends on your budget. A fabulous travel experience will live with you forever but you really don't want the cost of it to hang on that long. Read How to Plan Your Travel Budget: Luxury or Frugal.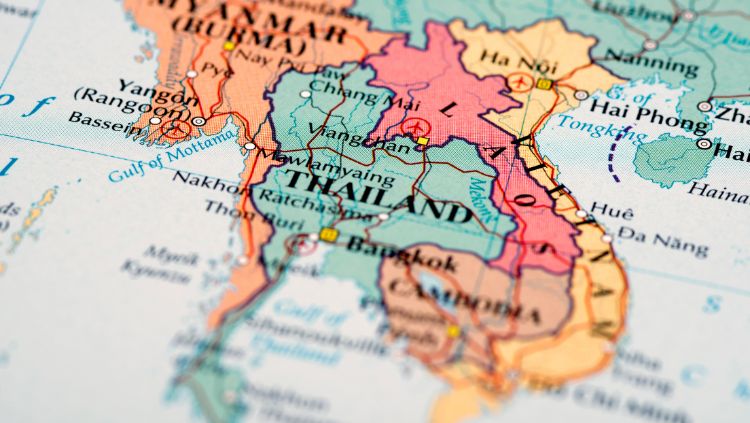 How to Plan Your Solo Backpacking Trip in 8 Steps
1. Start with some idea of what you can spend.
You need to know how much you can spend to determine where you will go, for how long you will go, and what you will do. Once you have your magic number, add it to the Solo Traveler Travel Budget spreadsheet to keep track of your projected spending as you build your plan.
2. Create a folder for information you gather.
Google Drive is great for this. Create a folder for your destination and subfolders for things like your flight confirmations. Have another subfolder for accommodation. Keep all hostel bookings there with file names beginning with the destination the hostel is in. Use this as a place to hold all actual bookings as well as research you've done.
3. Decide where you will go, when, and for how long.
This will be affected by your budget and how flexible you are with your time. If you go in high season, which is usually summer, your money will not last as long as it will if you go in the shoulder or off-season.
4. Use destination hashtags on Instagram or TikTok.
Receive new inspiration every day as you're planning your trip. Get tips on places to go, things to do, how to get around, ways to save, and more. Plus, keep your inspiration to travel daily and it will make saving for your trip easier. A Pinterest board can also be a good tool for gathering inspiration for your trip.
5. Create a price alert on flights.
If you're flying to your destination, use FlightNetwork or Skyscanner to set up a price alert so that you'll be notified of any price drops on fares. These are great sites for checking prices and for booking, but, before booking, always check the price on the airline's site first. There's more on how to book flights here Solo Travel Planning Guide with Trends, a Checklist, and Insider Tips.
6. Use Rome2Rio to schedule and plan logistics.
Getting around, whether from one city in Thailand to another or from one country in South America to another, requires a bit of planning. I use Rome2Rio.com to get a sense of the options and costs before I decide on my plan. There have been times when I have learned that getting from one place to another is so difficult that I cut one destination from my itinerary.
7. Plan an itinerary.
This will be affected by how long you have to travel. At bare minimum, I suggest at least three nights in any location but if you can stay longer, all the better. As for what you want to do when you get where you're going, make sure you book the really popular activities–the ones that you absolutely want to do–in advance. Otherwise, leave yourself lots of room to be spontaneous.
8. Book accommodation – tentatively.
If you're traveling for a long time and not in high season you won't have to commit to booking every night of your trip. However, it is recommended that you book your first night at any new destination before you get there. Hostels are great. They're cheap, social, a fabulous source of information for travelers, and often have pub nights or other events. See below on how to book a hostel and read The Hostel Experience: Sleeping with Strangers.
That takes care of planning your trip. However, there are a few more, less exciting details to take care of.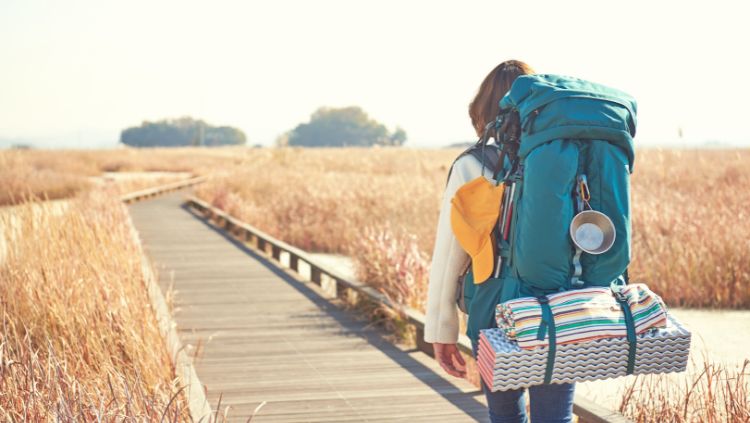 Solo Backpacking Safety: Before You Leave
1. Confirm that your travel insurance is current.
It's important to buy travel insurance before you leave. Few companies will insure you once you've left on your trip and none will insure you for something that has already happened. For why you need insurance, read A Complete Guide to Travel Insurance for Solo Travelers.
2. Plan how you will manage your money.
My preference is to use credit cards for most purchases as I travel. If you don't have a credit card, read Book and Travel Without a Credit Card: Top Tips. Cash is also important. There are some countries where credit cards are not accepted widely. ATMs are your best source of cash, not the exchange booths at airports. Keep some backup cash hidden in your backpack. Read Protect Yourself from Pickpockets: Keep Cards & Cash Safe.
3. Organize your documents.
Yes, have all your documents in the cloud, but it's also worth having paper copies. I print out copies of my passport and visas (if required) and the confirmation emails for flights, accommodation, train tickets, excursions, and anything else I've booked in advance. You can compile all these documents into one to save paper.
4. Leave your plan with someone and know how you'll stay in touch.
When you backpack solo, it's really important that someone knows where you are at all times. I'm not suggesting that every move you make must be known. But it's wise that someone knows where you're staying every time you move. With the ability to be very spontaneous as a solo traveler, this also means staying in touch with home. Know how you'll manage your communications. Free Wi-Fi in hostels, coffee shops, and libraries are certainly an option if you have your own phone, tablet, or computer. An unlocked phone has even more flexibility.
5. Know the risks before you go.
Research the health risks at your destination and, if necessary, go to a Travel Clinic to get the proper vaccinations and medications. Check your government's advisory website to learn what risks are involved in your chosen destination and register with the government as a citizen traveling abroad. Here are the pages for the US and Canada. The registration service is no longer offered to British Nationals. They offer basic travel information here. Here is the government travel advice information for Australia.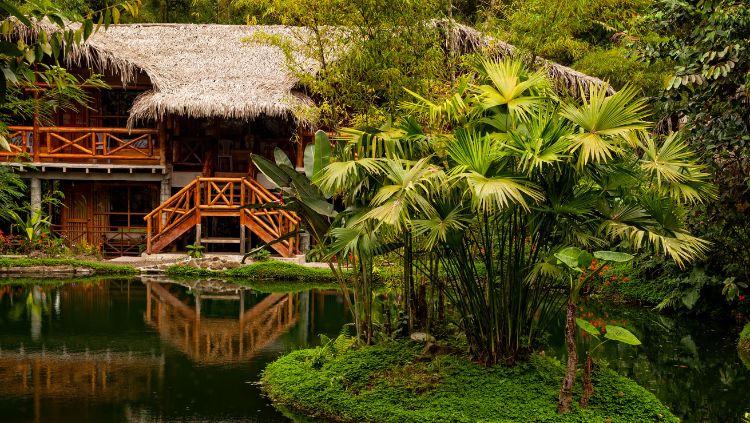 Be a Sustainable Solo Backpacker
There are three aspects to sustainable travel: environmental, social, and economic. You want to consider all three with the travel choices you make. Here are the most important ways you can be a sustainable and ethical backpacker.
1. Travel slowly.
Slow travel means staying longer in a location and using a slower means of transport (usually public) to your next location. It also means getting to know the local culture better and making a real economic contribution to it. The goal is to keep as much of your money as possible circulating within the country you're visiting rather than having it enter the coffers of a western company.
2. Use rail or road – minimize flights.
If you have to fly, take direct flights when possible. This will reduce your carbon footprint of air travel. However, when you can, travel close to the ground. Go by foot or bike and your carbon footprint is down to zero. Trains and buses are another good choice. A car for one person is not, but if you get a group together and rent a car, that can be a reasonable option if trains and buses are not available for your destination.
3. Stay at eco-conscious, locally owned hotels or hostels.
Whether you stay at a hostel, guest house, or hotel, choose one that is locally owned and run so that you support the local economy. Yurt parks and eco-lodges are also great options when you're backpacking solo. Read "About" sections on websites to learn more about the company before booking. Look for sustainability initiatives that might include solar power, recycling, a kitchen garden, and more. Look for green certifications such as LEED or Green Globe.
4. Minimize waste with reusable products.
When you are on the move there are many occasions to create waste and add stress to the local waste management system. Alternatively, you can plan to minimize your impact by choosing reusable products such as a collapsible water bottle, mug for coffee or tea, or a portable eating utensils set. This one includes chop sticks, a straw, and the usual western flatware.
5. Support local businesses.
From day tours to restaurants, supporting local businesses needs to be a priority. Doing so you are providing employment for people while, once again, keeping your travel dollars in the local economy.
6. Be selective when it comes to animal experiences.
One of the phrases in marketing materials to watch out for is "up-close encounters" with animals. This could indicate an unethical treatment of the animals. Read Lonely Planet's article on how to be a responsible wildlife tourist.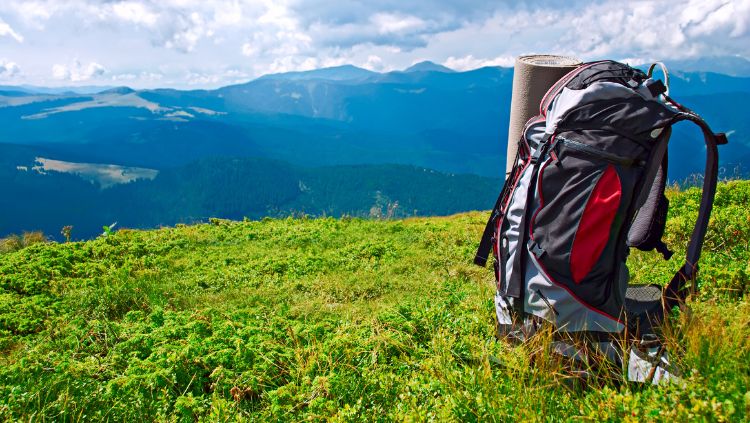 Exceptional Resources for Solo Backpackers