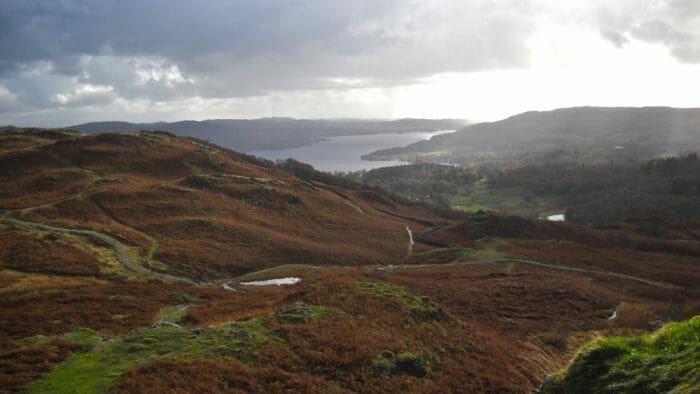 This was a trip that changed me.
My target was the Lake District. My access point was London. And then it occurred to me, why not visit Bath as well? So that was my trip.
Why the Lake District? The notion of walking this landscape made famous by Wordsworth and other artists sounded romantic to me.
And it was romantic. In fact, I fell in love with hiking while I was there. Being brought up in the city, hiking had never been a part of my life. Now it is and it's also a part of just about every trip I take.
This itinerary is for two weeks in the United Kingdom, specifically England. It involves:
Days 1 and 2 – Arrive London and spend two days.
Day 3 – Train to Ambleside in The Lake District which takes 4.5 hours.
Day 4 to 9 – Six full days to enjoy the Lake District
Day 10 and 11 – Return to London for two days OR take a side trip to Bath.

Train to Bath takes 5.5 hours and arrives mid-afternoon. Train to London takes 1.5 hours. Train to Heathrow takes 2 hours. You can stay two nights in Bath or one in Bath and one in London. Bath is very walkable and you can see much of it in two days, or the highlights in one day.

Day 12 – Fly home.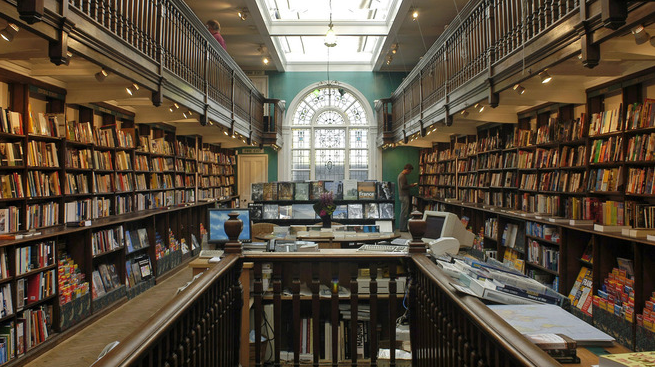 Where to Stay and What to Do in London
Fly into London and stay two nights. If you're coming from North America you'll likely arrive in the early morning. Take it slow. You have almost two weeks ahead of you.
Getting from Heathrow to London – If you pack light you can take the underground from Heathrow to the center of London for as little as £3.10 depending on the time of day. For more on getting from the airports and getting around London read this post.
Where to Stay
For our full list on where to stay in London read Best Places to Stay in London: Great Accommodation for Solo Travelers. Here's a short list.
Luxury – Montague on the Gardens is richly decorated and the staff is very welcoming. From the rich woodwork to the art on the walls to their afternoon tea, it all feels very British. In fact, the Montague is frequently mentioned as one of the best places for afternoon tea in London. Located near Russell Square in Bloomsbury, in the London Borough of Camden, it is right next to the British Museum and within walking distance of the Strand for theater and Covent Garden Market for shopping.
Moderately priced – Z Hotels is a small hotel chain of six hotels that has some rooms specifically for solo travelers. I discovered them in Glasgow and I was impressed. You can book a single room. It's small but it's also well designed. I got an interior room for less money.
Budget – YHA London Central. I stayed at this hostel when I was in London on business. It's near a couple of tube stations. It's a 12-minute walk to Oxford Street, 10 minutes to Marylebone High Street and just 45 minutes through the heart of London to get to Buckingham Palace. It's a purpose-built hostel meaning that it is not a modification of an older building. You can read more about my stay at YHA London Central in Sleeping with Strangers: The Hostel Experience.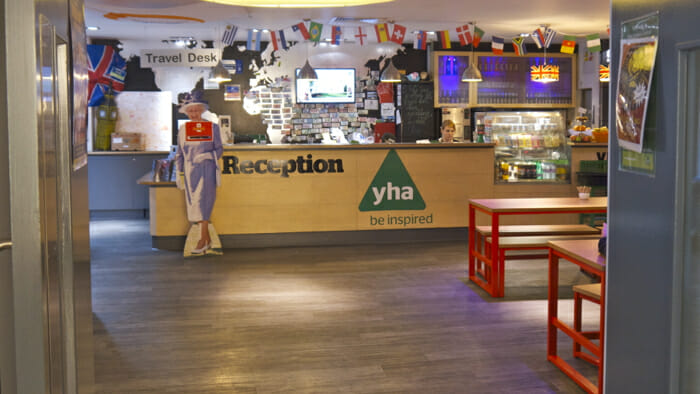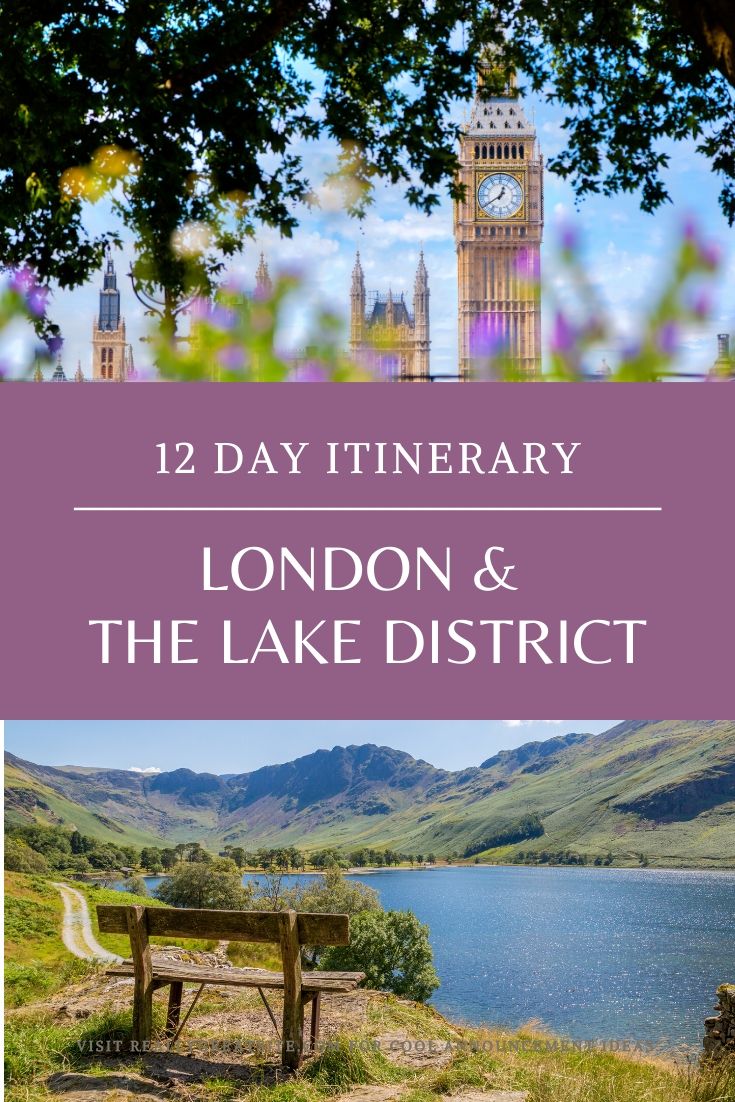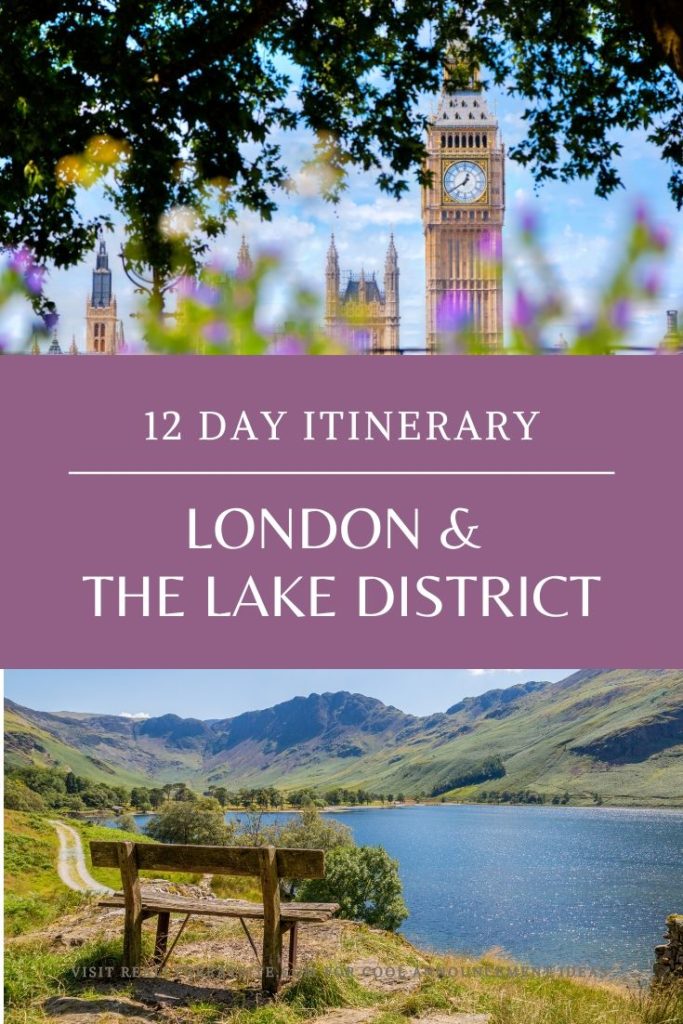 What to Do
Take a walk along Victoria Embankment. This is perfect for your first day. If you're coming from North America you will be tired from a short night's sleep on a plane but you'll need physical exercise to sleep well through the night in the new time zone. I always suggest a lot of walking in London but especially on this first day. You can walk the Embankment from Westminster Abbey to St. Paul's Cathedral. If you're an art lover, skip St. Paul's and cross the Millennium Bridge to the Tate Modern.
Free concerts in Trafalgar Square. Go to St. Martin in the Fields at noon for a free concert most days. It's usually an organ recital. If you don't like the idea of that, go just to enjoy the church. It's very pretty, a refreshing change from most churches.
London's West End theater scene. Buy tickets for the shows at Leicester Square. There are a couple of places there. Go to the one on the south end with the permanent structure as I was told by a theater box office person that they sell their best available seats there. While they promote half-price tickets, not all tickets are half price. You can also get a theatre passport which gives you deep discounts on tickets.
Buckingham Palace. The changing of the guard takes place every other day at 11:30 am. If you want to actually see the spectacle without climbing a fence, get there by 11:00 am. Free.
Window shopping. There are many places to shop in London but I love to go to Covent Garden for some unique shopping. While there, wander the West End theater district to see the current range of plays. It's a sight unto itself. Read: Solo in London: Shopping.
For more things to do, read Affordable London Update! 32+ Free and Low-Cost Tips.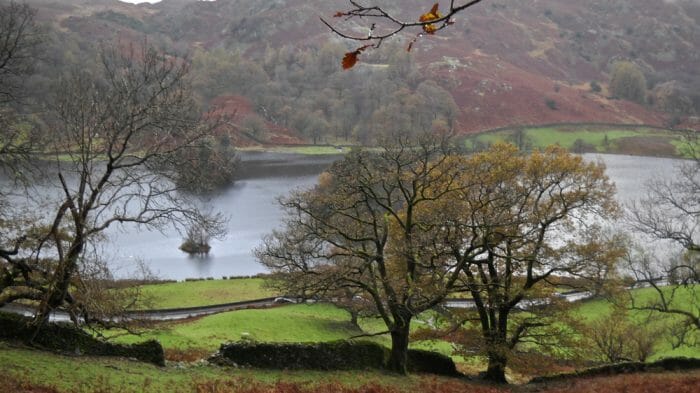 Where to Stay and What to Do in the Lake District
After taking the train from London and the bus or taxi to Ambleside, you'll have a few daylight hours left. Spend them exploring Ambleside. Go to the Tourist Information Centre in town and gather any information you need.
Where to Stay
B&B. Rysdale Guesthouse in Ambleside is where I stayed in the beautiful room below.
Hostel. YHA Ambleside sits on the shores of Lake Windermere. The photos look great.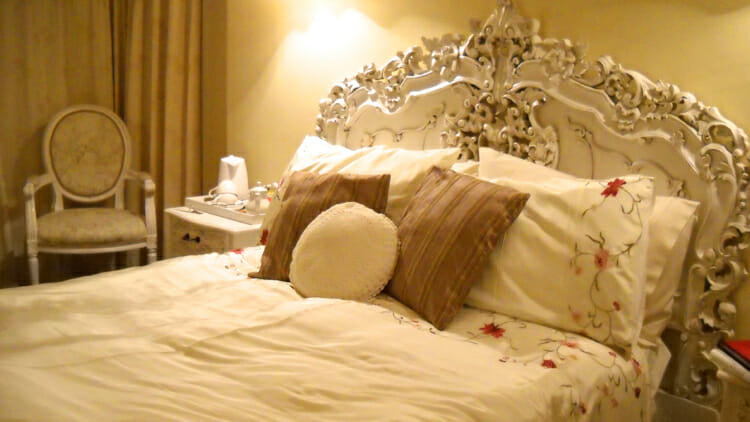 What to Do
Hikes and walks are the reason to go to the Lake District. They are everywhere and can be done in all sorts of combinations. My B&B host was my guide and set me in the right direction each morning. From easiest to most difficult, here are the walks I did in the Lake District. Each starts from Ambleside.

The Coffin Walk between Ambleside and Grasmere, so called because it is the route along which people would carry their dead to consecrated ground in Grasmere. It's a very easy hike. Along it:

Go to Rydal Hall tearoom for a cuppa.
Visit Wordsworth's Dove Cottage. It will only be a short visit as it's a small house museum.
Eat gingerbread at Sarah Nelson's in Grasmere.

Loughrigg Fell
Wansfell Pike

Go to the Mortal Man for lunch.
Take in the views of Ambleside and area from the Pike. The pike is the summit and the view includes Lake Windermere.

More walks/hikes. Here are more hikes in the Lake District.
Go to the Unicorn Pub in the evenings. This is a small pub that's frequented mostly by locals. Go night after night and by the third you'll be one of them. There's live music most weekends.
Beatrix Potter's House. Called Hill Top, this is a 17th-century farmhouse museum managed by the National Trust.
Tour Lake Windermere. This is the largest lake in England and there are boat tours if you want to take a break from walking.
Go on a pony trek. This is not my thing. I don't ride, but if I did I would think a pony trek would be a wonderful way to see the Lake District from a different perspective.
Participate in local events. Here's a listing of what's going on in the Lake District month by month.
Here's a bit of Lake District terminology from WalkLakes.co.uk that you might find helpful.
Fell – Hill
Pike – Summit
Wainwright – A fell is a Wainwright if it is one of the 214 Lake District fells described in Alfred Wainwright's seven-volume Pictorial Guide to the Lakeland Fells. Wainwright Outlying Fells are those described in his companion volume The Outlying Fells of Lakeland.
Birkett – A fell is a Birkett if it is one of the 541 Lake District fells described in Bill Birkett's book Complete Lakeland Fells. The book describes 120 walks with hills over 1000 feet.
HuMP – A fell is a HuMP if it is a hill of any height with a drop of at least 100 meters or more on all sides. The name HuMP stands for Hundred Metre Prominence.
Marilyn – A hill is classified as a Marilyn if it is a hill of any height with a drop of at least 150 meters or more on all sides. The name was coined as a punning contrast to the designation Munro, used for a Scottish mountain with a height of more than 3,000 feet.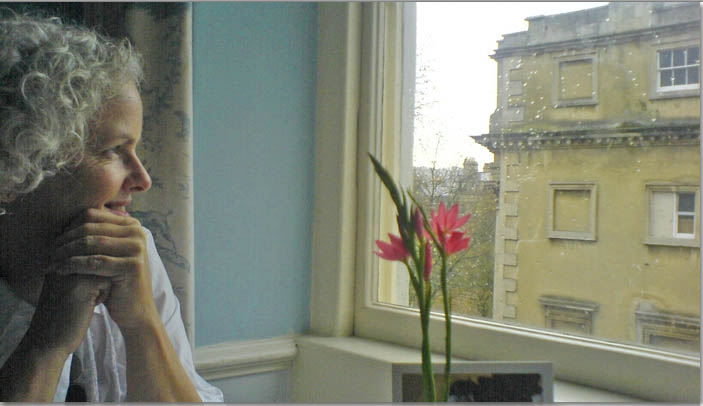 Where to Stay and What to Do in Bath
If you've chosen your itinerary to include a day or two in Bath over more time in London, here are some options for you. The city is not large so just about any somewhat central location will be within walking distance of all the highlights.
Where to Stay
It's been too long since I've been there to make recommendations so I've done a bit of research for you. Here's what I might book.
Luxury. I'll let you decide what is luxury to you. Here's a link to start looking. Start by clicking on any property of interest. Then click on the map to see where it is located. The map will show a variety of options and prices. You want something close to the peach-shaded area to be close to town.
Mid-range. The Thief is in a great location and has very good reviews. It would likely be my choice for a two-night stay. If I were staying just one night I'd really save and stay at St. Christopher's Inn. My mid-range backup would be The Griffin Inn.
Budget – St. Christopher's Inn is cheap and in a very central location. It is part of the St. Christopher's Inn chain of hostels that have a good reputation though they can be a bit of a party scene. They have female-only dorms.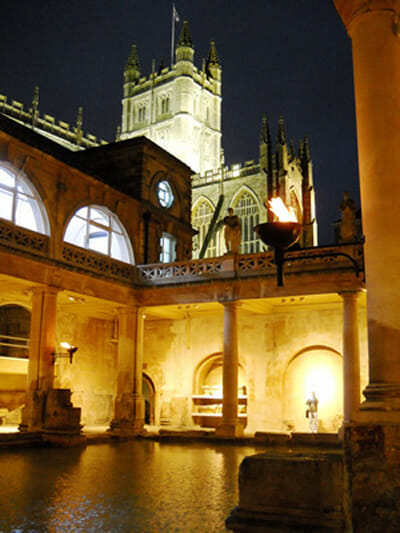 What to Do
Enjoy Jane Austen Centre. Visit the Jane Austen Centre which is housed in an 18th-century house. Take tea in their tearoom upstairs.
Walk the Royal Crescent. The Royal Crescent consists of 30 terraced houses in a crescent formation overlooking a park. It's truly grand and a wonderful representation of 18th-century architecture when Bath was popular for taking the waters at the Roman Baths.
Take a Free Guided Tour. The Mayor's Guides Free Walking Tour is well worth it, giving you a history of the city and an understanding of its highlights.
Take in the Roman Baths. The Roman Baths are a must-see. They are amazingly well preserved and a great example of Roman engineering.
Another place to have tea. The Pump Room restaurant offers a more formal tea than Jane Austen Centre.
Enjoy a modern bath. You can't take the waters at the Roman Baths but you can at the Thermae Bath Spa. It's a day spa. Reservations are recommended.
Shop on the bridge. Pulteney Bridge is one of only four bridges in the world with shops on both sides and along its full span.
Have a bun at Sally Lunn's. One of the oldest houses in Bath, the tearoom/bistro includes a kitchen museum. They still sell the Bath Bun which Sally Lunn made famous.
Go to the Abbey. The Bath Abbey has a long architectural history that's quite fascinating.
At this point you're either off for another day in London or right to the airport to fly home. Whichever it is, I hope this itinerary forms the basis of a great trip.