I am a solo travel introvert. Yes, it's possible to be both. The two are not mutually exclusive. It's also entirely possible to enjoy exploring the world as a shy solo traveler.
My late husband was an extrovert. He could talk to anyone, anywhere, with genuine interest. He was a good listener and made people feel great. With him around, I just had to sit back as he warmed up whatever situation we were in to the point that I was comfortable joining.
After he passed I learned a very important life lesson. On my first solo trips I learned that I had internalized some of his natural, extroverted manners. They were all there within me. I had the skills of an extrovert at my disposal.
As I reflected on this extraordinary situation, I realized that I had been holding onto a shy identity that was no longer completely accurate. I learned that who I was in my teens and twenties, was not who I was in my forties. I could be shy, even somewhat introverted, travel solo, and yet meet many people.
Being an introvert and/or a shy solo traveler does not mean that you have to be lonely as you travel solo.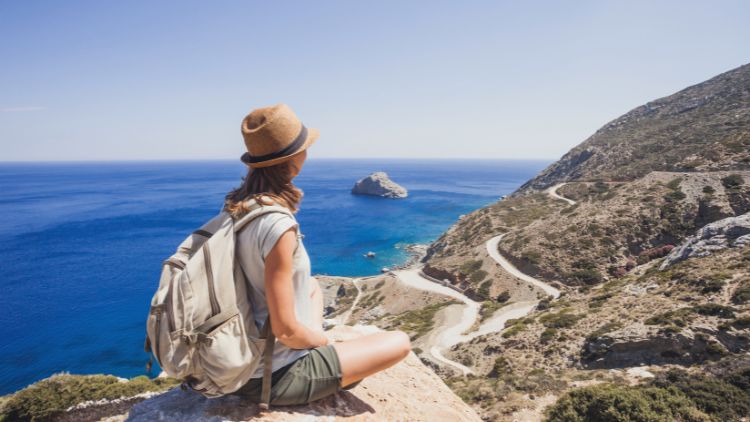 Traveling Solo Can Be Great for Introverts and Shy People
Introverts may energize by spending time on their own but we are not necessarily loners. Social contact and meeting new people is important to us, but we generally prefer one-on-one or very small group interactions. This actually lends itself well to solo travel as you will often meet another solo traveler along the way but the time spent with them may be very short.
Along with being an introvert, I once fell into the painfully shy category. I was quite anxious in my early twenties. For example, at university I had a fear of walking through a closed classroom door. If I didn't make it in time for class and the door was closed, I wouldn't go in. How many opportunities (and marks) did I miss due to being shy?
It's important to get from life what you really want. Solo travel, more than any other kind of travel, can help. Safely and gently putting yourself in more challenging situations can help you learn to manage shyness and gain from the world like an extrovert.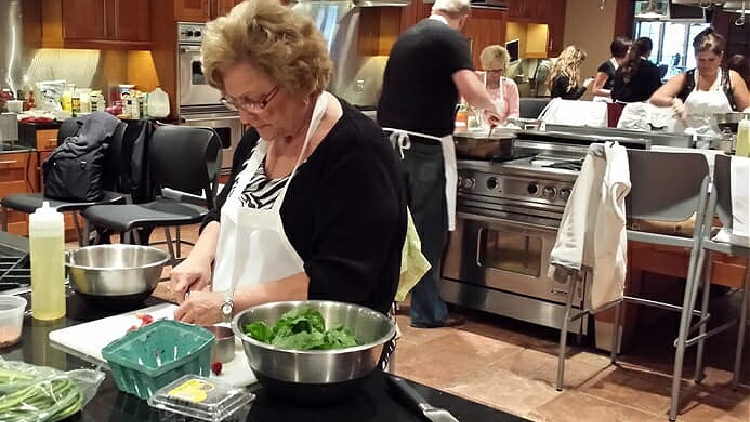 Tips for Shy Solo Travelers
First, I want to suggest that you not put too much pressure on yourself. There's no need to force yourself into social situations. There are advantages to being alone. Enjoy them. You can appreciate a destination more completely when you are solo and can see, hear, and smell more than you would if you were with others. Take pleasure in the experience.
There are also social advantages to traveling solo that you will want to experience. The tips below will put you into social situations. However, they are not permanent situations. They may last a day or an hour, it's up to you. This can suit both solo travel introverts and shy travelers as these brief interactions are less intimidating for the shy and less draining for the introvert.
Book your accommodation according to how social you want to be. It's easy to book a hotel and keep to yourself but to book a place to stay that may introduce you to others takes a little thought. How social do you want to be? Perhaps an independently-owned inn is right where you can have some interaction with the owners. Or maybe a B&B or hostel is better where there are more opportunities for interaction with other travelers.
Try slow travel. If you stay at the same B&B, inn, or hostel for a week rather than a couple of nights, you will find yourself entering into its social scene. Because you are seen again and again, people will naturally start talking with you. They'll be curious about you, your travels, what you did that day, and what you're planning for the next. It can make for pleasant chats of a few minutes or a companion on a tour.
Go to restaurants with communal tables. There are restaurants with communal tables that are made for sharing. There is dinner theater that will put you at a table with others and there's always the bar of a restaurant that is far more social than a table. There are many options. Read: Eating Alone Is Easy When You Know How.
Learn to talk to strangers. This can be very difficult for a shy person but it is quite possible. I like to start with an offhand comment. "What a view!" "This is spectacular!" "Too bad the weather isn't with us." Just about anything might start a conversation. Even a smile. Read Travel Solo and Talk to Strangers.
Book a greeter. The International Greeter Association connects you with locals who volunteer to show off their city. I've used this service in Paris, New York, Tokyo, and Chicago and every time it's been fantastic. The advantage for the introvert is that it is a low-key, one-on-one interaction and for the shy solo traveler, less intimidating than being among a large group. Read Friendly Paris: Exploring the Real Paris with a Greeter.
Take a class. Classes, whether they be cooking, language, art, or something else, will put you in a social situation with a purpose. Everyone attending will have a shared interest. You will have something in common with them, making conversation easy as you discuss the class.
Join a Meetup, even for an hour. I'm a member of meetup.com but I don't use it at home. When I'm going to a city I check out the meetups for that city and join one or two that interest me and have events planned for when I'm there. I did this in Hong Kong and it nearly killed me. Not really. Read: Meetup.com Got Me Hiking in Hong Kong: And It Was #$@&%*! Hard!
Women Welcome Women Worldwide (5W). 5W is an international community of women in over 80 countries. They are mostly women over 60 who want to travel more often and meet locals, so they host one another for a tea or a stay as they travel. Read Women Welcoming Women: A Gateway to International Friendships.
Take a short tour. Day tours, half or full days, are great ways to get a little social time. You may also want to consider a short tour of a few days at the beginning of your trip. In addition to putting you in a social situation it can offer an introduction to a new destination. Take a short tour to learn how to navigate the country/city, its culture and currency. It will give you the confidence to then spend more time there on your own.
Make good use of the lobby, common room, or lounge. Don't read while you're in a common space. That's like hanging up a sign that says, "Don't talk to me." Instead, people-watch and enjoy the scene. Eventually something will happen that will open up a conversation for you.
Repeat. If you are staying in one place for a while, go to the same coffee shop, green grocer, pub, or restaurant consistently. You'll be noticed as a new regular and people will eventually chat with you. This happened to me in the Lake District of England. I went to the same pub for four nights in a row. Yes, I felt awkward the first night. But less and less so each consecutive night. And then, on the fourth, which happened to be Guy Fawkes Night, I walked into the pub and it erupted to greet me.