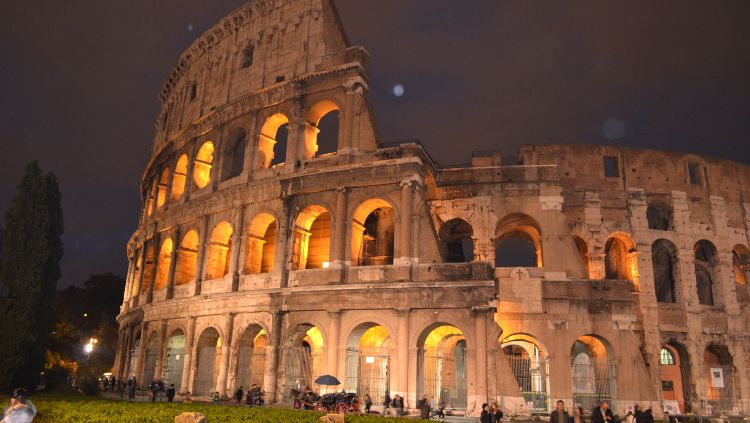 Solo travel to Italy delivers rich experiences in food, wine, culture, history, adventure, and more.
Italy is an indulgence we all deserve.
Tracey and I have written so much about Italy from our travels. Readers have contributed articles as well. We have many inspiring stories about the main cities of Rome, Florence, and Venice as well as off-the-beaten path of Italy. There's also this piece comparing the experiences of Italy on a tour and Italy solo and independently.
This post is your guide to all our solo travel Italy posts. It gives you some of the most popular solo destinations in Italy.
Solo Travel Italy's Priority Cities: Rome, Florence & Venice
Every first trip to Italy, and many subsequent trips, will include one, two, or all three of Rome, Florence, and Venice. Each is vibrant, unique and great destinations for solo travelers going to Italy.
Rome is the capital of the country and the primary location of 2,000 years of extraordinary architecture. Florence is the capital of the Tuscany region and home to masterpieces of Renaissance art and architecture. Venice is capital of the Veneto region, the city of masks, canals, bridges and wondrous food that results from centuries of being the primary port on the Adriatic sea and the gateway between Asia and Europe.
Rome: Where to Stay
Where I stayed: StarsHotel Metropole is a very central, full-service hotel with spacious rooms that are more like North America than Europe. The restaurant serves both Roman cuisine and a range of international dishes, all prepared with products by Eataly. The breakfast buffet is great.
Hotel Domus Praetoria Reader recommended. "This hotel is owned and run by a family of 3 brothers. I have stayed there on 3 separate trips to Italy since 2010. Although this hotel is close to the main Termini station in Rome, it is quiet and safe. As a solo mature-aged female I never felt unsafe walking back to the hotel even at night. The reception is staffed 24 hours and you have to buzz to get in from the street. All of the rooms I have stayed in were clean and reasonably roomy, although the ones on the 2nd floor overlooking the street are my favorite.
Rome: What to Do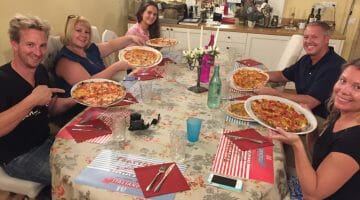 Cooking Class and Dinner in Rome
A pizza and gelato cooking class in Rome reminded me of what I had already learned about Italians and cooking: simple is better.
A Fabulous Trastevere Food Tour
The Trastevere food tour is a delicious way to explore Rome when you solo travel Italy. Take the tour with me (in photos) and learn about my favorite discoveries.
I don't actually have a hotel to suggest for Florence. A reader has recommended Hotel Firenze Number Nine.
I will tell you that I have recommended staying in Bologna and transiting to Florence to to many family and friends who have appreciated the suggestion. Bologna (read more below) is a fabulous city and just a 35-minute train ride from the center of town to the heart of Florence. You can easily cover Florence by foot from there. The hotel I'd recommend in Bologna is Camplus Guest Bononia Casa per Ferie.
Florence: What to Do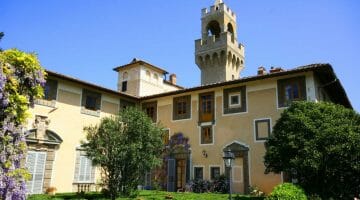 Venice: Where to Stay
Hotel rooms in Venice are very expensive. So, here again, I make my pitch for the beautiful city of Bologna. In addition to being about 30 minutes from Florence by train, it is just an hour to Venice by train.
Venice: What to Do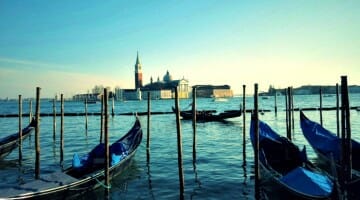 Solo Travel Destination: Venice, Italy
The art, the architecture, the romance, the people-watching…stories about Venice from two different solo travelers both result in strong recommendations.
Solo Travel Italy Off the Beaten Path
There is so much more to Italy than just the three big city attractions. The smaller cities make it so much easier to sink into the culture of Italy. They are all rich in art, architecture, and history, but the smaller towns and cities give you a real feel for how Italians live and how they indulge in the good life.
From my observation, Italians are not about quantity. Whether it's quantity of food, wine, clothing, or any other consumable, they are about quality. The best ingredients for food. The finest wine. Clothes that are made to last. Outside of the big cities, without the dazzle of Coliseums and Basilicas, these aspects of Italian culture are more readily lived.
Here are a few destinations I recommend.
Falling in Love with Italy: Lombardy
Oh, Italy. Finally fulfilling a solo travel dream to visit Italy, I begin sharing some of my favorite photos from Milan and the Lombardy Region. Sigh.