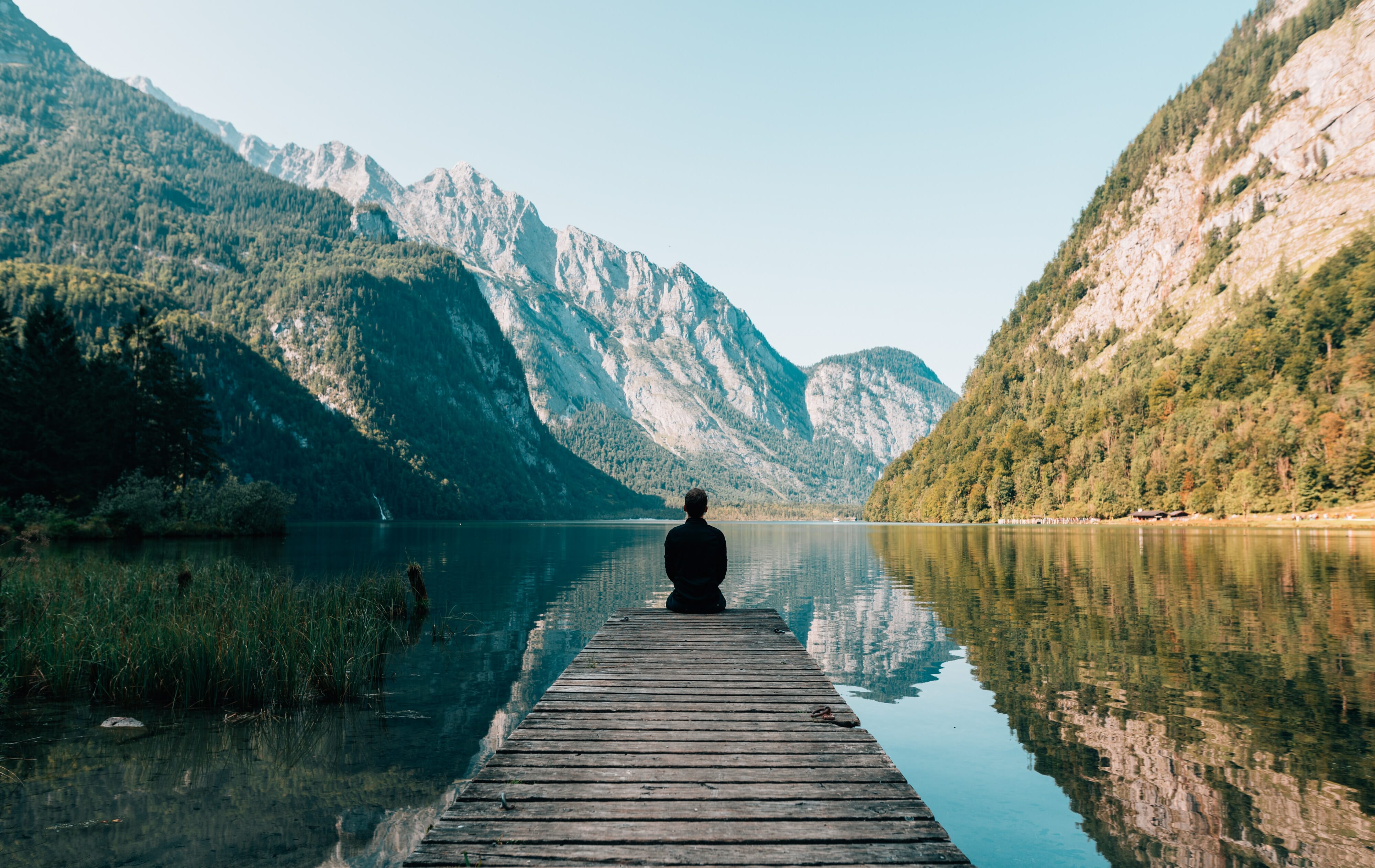 Congratulations! If you're reading this you have decided to take (or are seriously considering taking) a gap year or career break to travel.
But long-term solo travel presents a few challenges that you likely won't have encountered on a typical vacation. You might face loneliness, a feeling of being unsettled, and a need to be grounded. You might become road-weary.
Despite the fact that my 10-month trip was in a VW Pop-up Camper which allowed me to have everything I needed with me, including the same bed every night, there were times I longed for more. You likely will too.
Here are a few things I learned from long-term travel that I hope will help you.
Manage Loneliness on a Long-term Solo Trip
Fear of being lonely is one of the greatest concerns of people about to set out on a solo career break or gap year. Here are a few ways you can deal with this.
Slow down. When you stay in one place longer you will inevitably meet people. Go to the same coffee shop on a daily basis. Join a meetup.com group. Read: Travel Deeper: 12 Tips to Help You Connect with Locals
Be open to a travel companion. I have met travel companions on ships, at an ashram, and, of course, at hostels. Traveling with someone for a week or two is a great way to manage loneliness on a long-term trip. I book my hostels on Booking.com because I can see the reviews of hostels as well as inns and B&Bs that are in my budget.
Take a tour. You may be traveling independently but that doesn't mean you have to do so for your entire trip. Breaking up a trip by joining a tour and letting the company manage all the details while you simply enjoy the other travelers is a great way to beat loneliness.
Try a Homestay. Research Homestay to find a family you think you'd enjoy spending time with and book in with them for a while.
Find a community. Roam is a new service. It is an international network of coliving spaces that combines accommodation with work space and community.
Manage that Unsettled Feeling of Long-term Solo Travel
Rent an apartment. When you're traveling for a long period of time, hostel life can get old. You start to crave privacy, creature comforts, and a place that feels like it's yours. Renting a short-stay apartment in many countries is either equal to or only slightly more per night than a private hostel room in a larger city. Try Airbnb.
Mix up air and overland travel. You don't need to buy a round-the-world ticket or pan-continental ticket for every stop you will make. Rather, buy for your major entry and exit points and then go overland in between. This will keep your air costs down, allow you to see more of the country or continent where you are traveling, and feel more settled in the one culture.
Go to a resort or take a retreat. I went to a resort in Sicily for a week to get that settled feeling. Having people around, being served three meals a day, having my room cleaned every morning, ocean swimming: it was a bit of heaven. Try VRBO and Vacation Home Rentals.
Manage Your Finances on the Road
Insurance is a must. Getting sick while traveling solo, especially if you plan to be traveling long-term, is no fun. Having the backup of an insurance provider not only helps you if the worst happens, but also saves you tons of cash. Read Going Alone? Travel Insurance is a Must.
Have a second credit card and make sure one is a Visa.  In many countries, cash is king. But, on those occasions when you will need a credit card, it's always good to have a backup in case one doesn't work. I've found that Visa is the most accepted worldwide with few exceptions. American Express tends to be the least accepted. And, don't be fooled, even when a business displays a sticker that says a certain type of card is accepted, it might not be. Finally, call your credit card company to let them know where you will be traveling so your card won't be blocked in off-the-beaten track countries. Some banks no longer require this, but it doesn't hurt to make a quick call and they may offer some additional tips to help you keep your card safe.
Don't use public Wi-Fi without a VPN. You should never go into your bank account or use your credit card online when you're on public Wi-Fi unless you're using a VPN. A hostel or coffee shop with a security code is still public Wi-Fi. Your account could be hacked, and worse, the data gathered could be used to hack you more. Read VPN for Travel: What, Why and an Easy Setup Guide
Take crisp, clean bills. Even though you'll be using ATMs mostly, it never hurts to have some extra US dollars or Euros in your pocket. Make sure that you have fresh, new, clean bills. When exchanging money, your bills will be closely inspected. Any tears, stamps, marks, or signs of wear could make the local exchange service leery of accepting your money.
Pay in the local currency, ALWAYS. To get the best price on the goods you're buying, always pay in the local currency. If you insist on paying with your dollars or euros, you will likely pay more. The vendor isn't necessarily trying to rip you off. They are trying to hedge their bets so when they take your foreign money to the bank, they don't lose out. And, there is the hassle factor for them.
For more money management tips also read:
Read more about long-term travel here: Solo Travel for a Career Break: Tips and Resources for Long-term Trips.