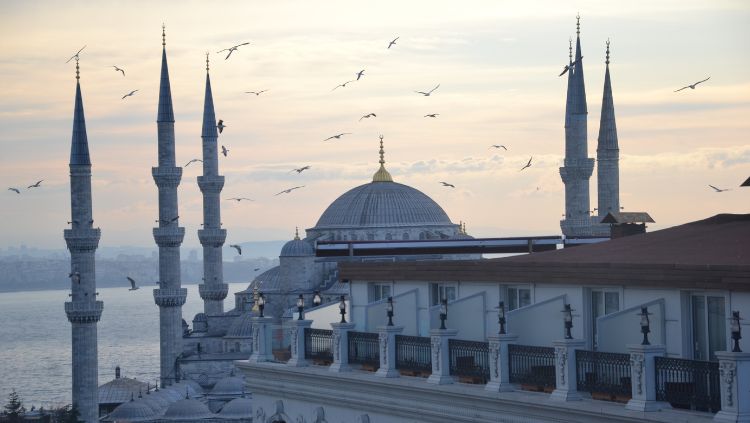 Solo Traveler publishes articles that are specifically for solo travelers. This is our expertise. We are not generalists. We are specialists. Solo travel is all we write about. So, along with contributions from our readers, we are pleased to offer the best destinations for solo travelers as recommended by real solo travelers. Below are great places to go alone.
Anyone can be a solo traveler. The destination that is right for you depends on who you are, your interests, physical abilities, financial resources, time available, and travel experience.
That last point, travel experience, is especially relevant in determining a great destination for solo travelers. If you're an experienced traveler, all you have to do is get used to handling everything yourself. If you are new to travel and new to solo travel, there's more to learn and you'll want easier places to go alone.
It is because there is not just one kind of solo traveler that we call upon our readers to help determine a variety of "best" destinations for solo travelers. This list is not the subjective view of one writer. It is compiled with the help of many solo travelers. Join over 260,000 members of the Solo Travel Society to share your experience and opinions as well.
The list of solo travel destinations below is broken into two categories, one for those who are new to travel and one for experienced travelers. Obviously, anyone can use either; these lists are just a guide.
The really great thing about this list is that the destinations are all solo traveler tested.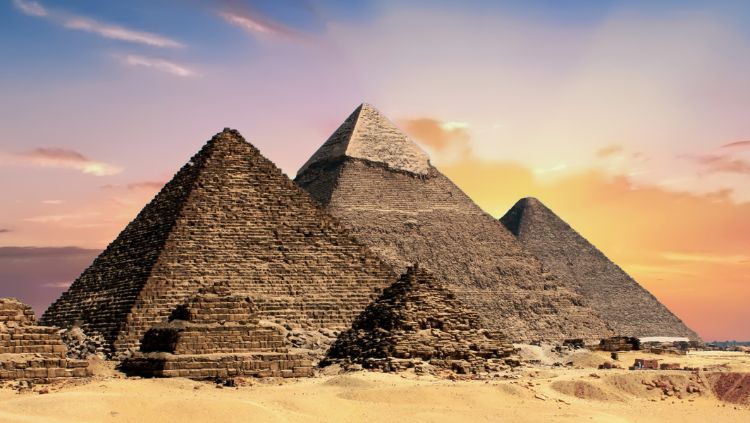 Places to Go Alone for New Solo Travelers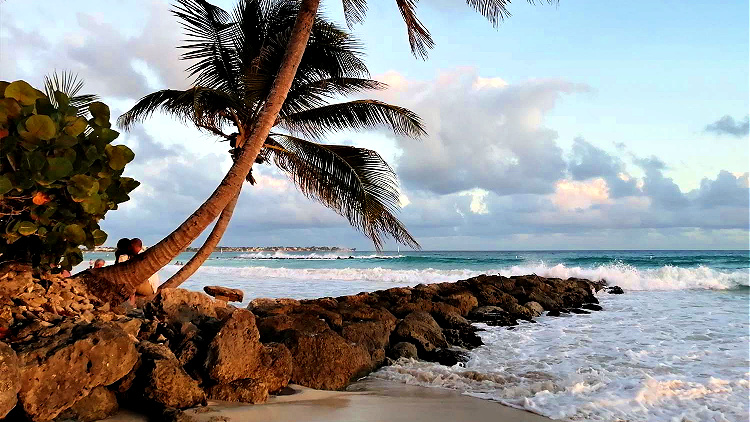 1. Barbados for Beach-loving Solo Travelers
Two readers recommend Barbados for a solo trip, touting beautiful ocean views, beaches, snorkeling, and friendly locals. Euronews has declared it a hot spot for 2023. There are many festivals including the Oistins Festival celebrating the local fishing industry every Easter, the Crop Over Festival for the end of the sugar cane harvest in the summer, and the Barbados Food and Rum Festival in October. Read Solo Travel Destination: Barbados.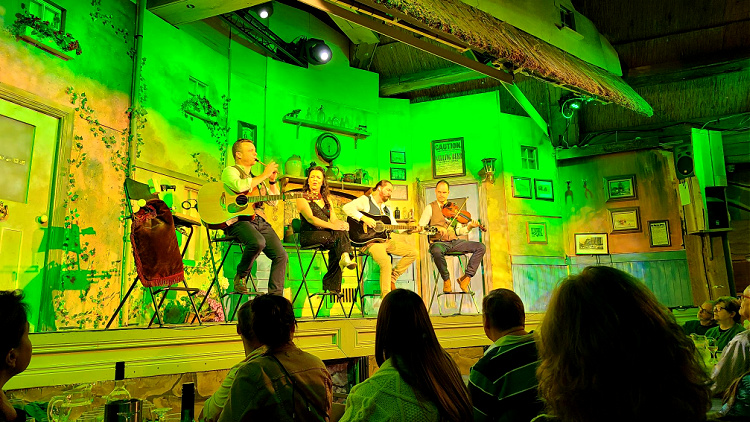 2. Dublin, Ireland for Celtic-loving Solo Travelers
Dublin is a destination that any solo traveler will love. The city and its people have their own, welcoming personality. If your heritage reaches back to Ireland, you'll love the Epic Museum that shows the influence of the Irish diaspora internationally. If it's just a bit of fun you're looking for, you can't beat Irish Whiskey, Guinness, and guided pub crawls. Literature? It's there too. Dublin is a great place to go alone. Read Solo in Dublin: A Fantastic Destination to Explore.
3. The Antarctic Expedition for Adventure-loving Solo Travelers
Since you can only go to Antarctica on a formal expedition or cruise, this magnificent trip recommended by one of our readers makes it onto the list for best destinations for new solo travelers. As she says, "Exploring Antarctica is the trip of a lifetime! … While it is very expensive, it's ideal for solo travelers, because many ship operators offer shared cabins." Read Solo Travel Destination: Expedition Cruise to Antarctica.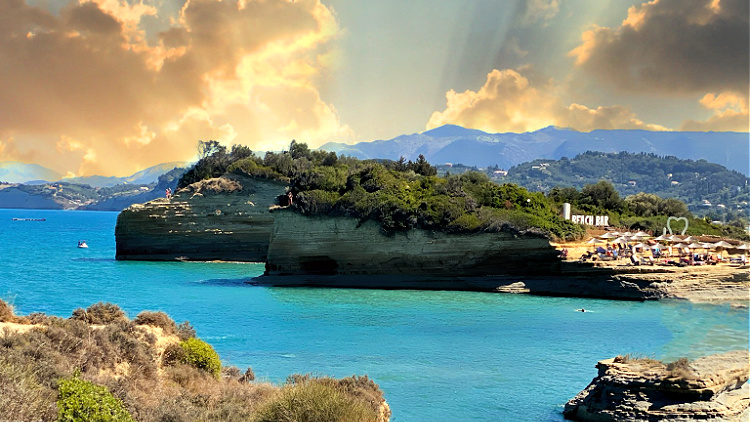 4. Corfu for Greek Culture and Beach Culture in One
Corfu, one of the most popular Greek islands for visitors, is part of the Ionian island group in western Greece and is easily accessible from Italy and Albania. This reader shares how she visited Corfu and why she enjoyed it so much. Solo Travel Corfu: Exploring an Ionian Island.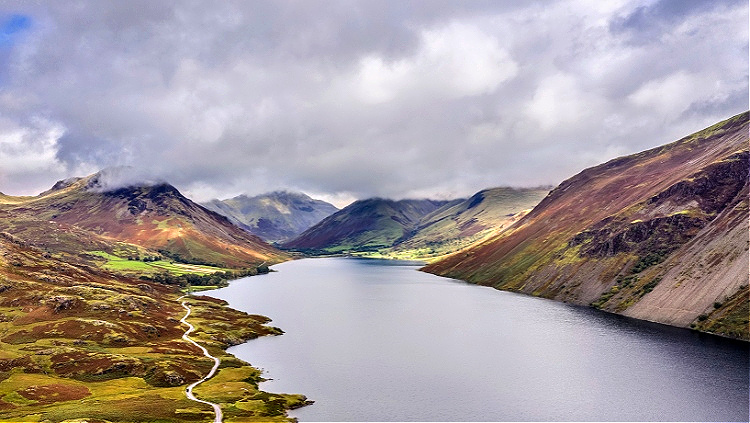 5. England's Lake District for Nature-loving Solo Travelers
This was one of my first destinations as a solo traveler and it was absolutely perfect. I got there by train from London and stayed in Ambleside for a week. I walked the fells every day, went to the pub at night, and connected with the locals. It was relaxed and yet interesting. Read Plan Your Visit to the Lake District.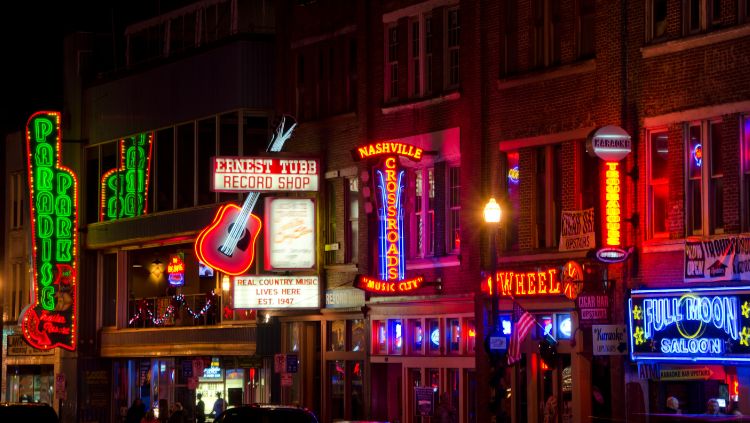 6. Nashville, Tennessee for Music-loving Solo Travelers
There's no such thing as bad music in Nashville. A mecca for musicians of all kinds, even the most touristy of honky-tonks on Broadway have fabulous musicians. Many of them play at the Grand Ole Opry on a regular basis, which is another option you can consider. But there's more in Nashville. There's the Country Music Hall of Fame, sporting events to go to, a great food scene, and more. See Affordable Nashville: 32 Free and Low-cost Tips.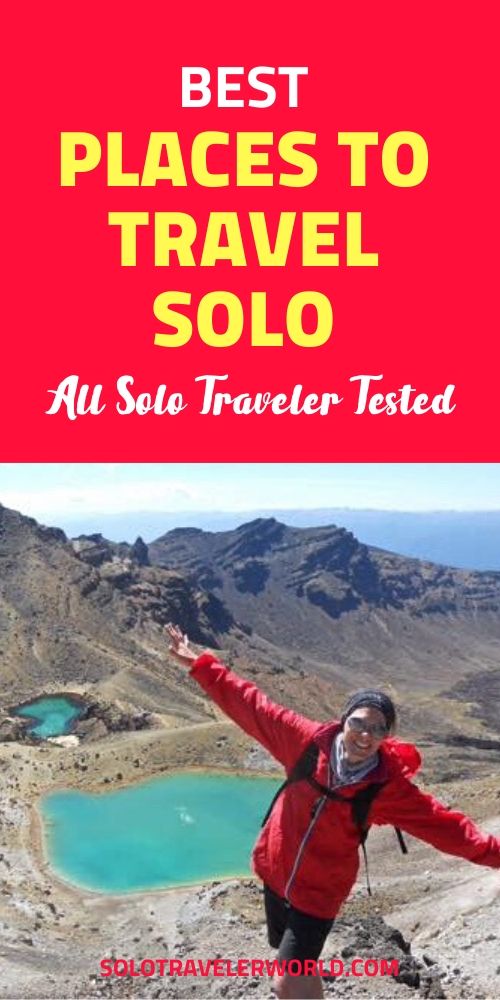 Best Destinations for Experienced Solo Travelers
All the destinations listed above are great for all solo travelers. However, if you are an experienced solo traveler you may want to go to more challenging places with cultures and languages that are unfamiliar and/or where English-speakers are less available. Below are trips that are all solo traveler tested a great places to go alone.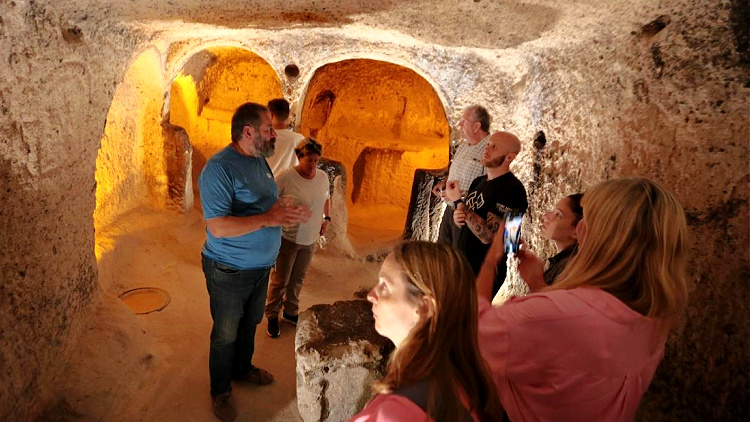 7. Turkiye for those Who Want Beaches and History
Forbes added Türkiye as one of the 5 hot destinations for 2023. As a solo traveler, this destination is more of a challenge than most due to its decidedly non-western language and culture. But that's also what makes it great. At the crossroads of Europe and Asia, it offers delicious food, fascinating history, ancient ruins, as well as gorgeous beaches and sweeping landscapes. How interesting it is whether you explore it as an individual or on a group tour as King did. He has some tips for you here: First Solo Trip to Turkiye? How to Enjoy it Above & Below Ground.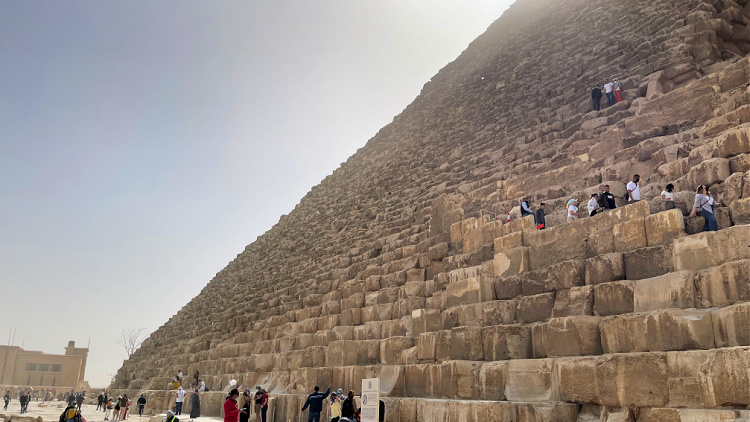 8. Egypt for those with a Fascination with Ancient Civilizations
Egypt made National Geographic's list for 2023 and, given that King visited recently, it has made ours as well. The Avenue of the Sphinxes in Luxor opened just last year, and Giza's Grand Egyptian Museum is expected to open this year. It will feature the full collection of King Tutankhamun and many other artifacts from ancient Egypt. Read about King's experience here: Exploring Cairo: Sandstorms, Surprises, and a Sphinx.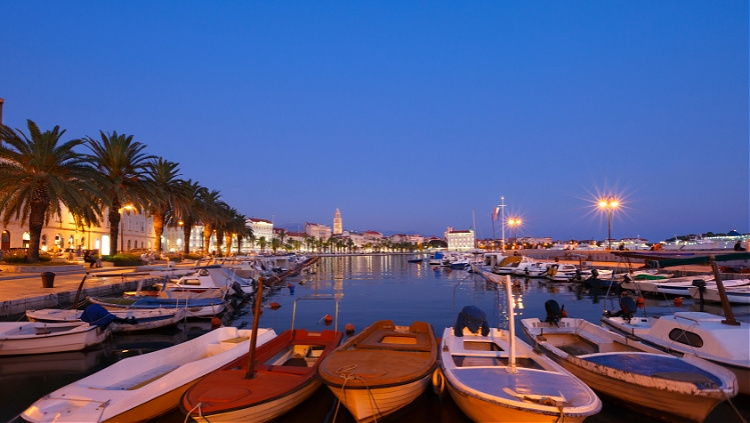 9. Italy, Slovenia, Croatia on a Three-country Road Trip
This is an exciting road trip into Slovenia, Croatia, and Italy. As a road trip in unfamiliar territory it is challenging but so worth it. Slovenia and Croatia are still emerging destinations and this trip takes you through parts of Italy that are not on most itineraries. Read Planning a Road Trip Around the Adriatic: Slovenia, Croatia & Italy.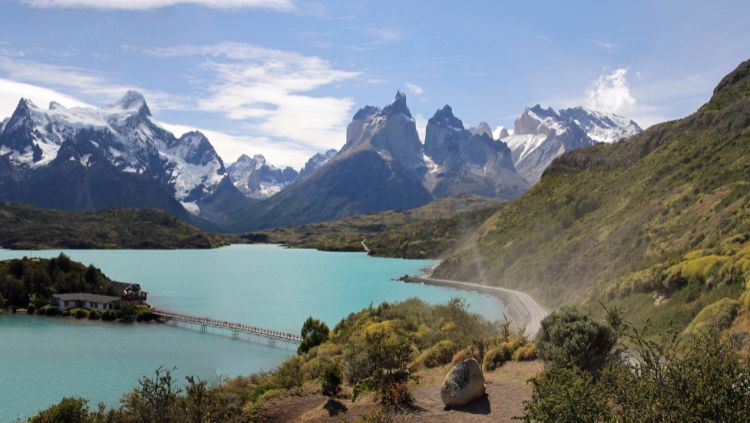 10. Patagonia, Chile for Nature Lovers of all Hiking Levels
Chile is a great destination in South America. Santiago is sophisticated with an excellent transit system, wonderful restaurants, and great public spaces. From there, I traveled by bus to Puerto Montt to take the Navimag Ferry to Patagonia. Chile is an easy stretch for experienced solo travelers. Here are Tips for Solo Travel in Patagonia.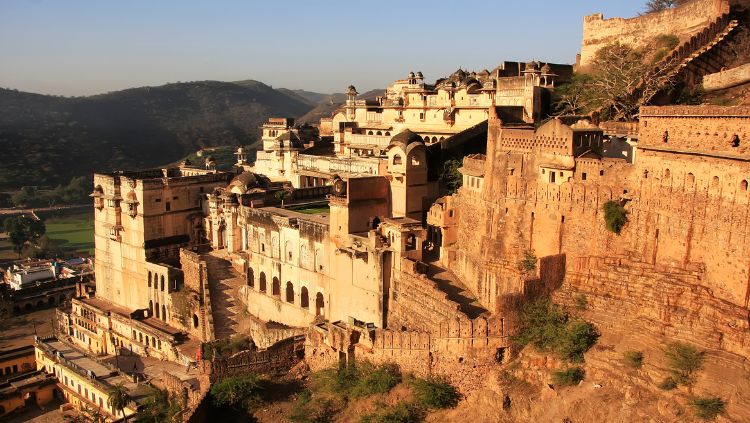 11. Rajasthan, India for a Deep Cultural Experience
I will never ever forget my trip to India. It was an amazing experience. Challenging, yes, but rewarding in many ways. I gained a real appreciation for how different a culture can be. It was likely the most dramatic culture difference I have ever experienced and yet it was not that difficult. I also changed my way of eating. I became vegetarian. Read Complete Guide: Places to Visit in Rajasthan.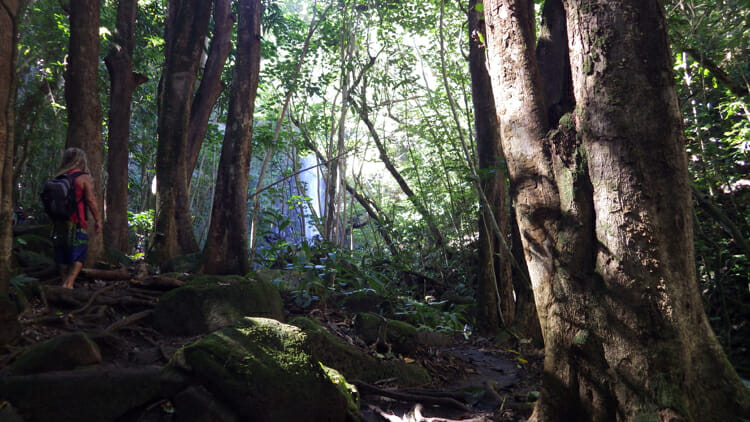 Best Solo Destinations to Match Your Travel Style
Before getting into specific destination suggestions, some of the best places to go for new and experienced solo travelers, I want to point you to guides we have written with destinations for particular travel styles.
What you want to do, or what you need to do, can affect which destination is best. This is why we have written a variety of posts that zero in on destinations for relaxation, to save money, to stir your creativity, and more.
These posts will give you suggestions for places to go alone that might be more appropriate given your particular needs or interests.
Budget Solo Travel – Best Budget Destinations for Solo Travelers: 2023 Shortlist Every year we do a lot of research and update this list. In doing so, we consider the cost to get there, costs on the ground, and safety issues. We provide suggestions on different continents.
Relaxing Destinations – Relaxing Places to Travel Alone: Water Destinations Sometimes travel is intense and we need a holiday from our holiday. Not the destinations suggested in this guide. Most are recommended by our readers. They are places you can go for relaxation and return renewed.
Solo At the Beach – Going to the Beach Alone: How to Manage Your Stuff, Relax & Enjoy This is a companion piece to our water destinations guide above. It's hard to relax if you're worried about your stuff. This post will help.
Travel Solo into Nature – Solo Hiking: What You Need to Know to Hike Alone Solo hiking can be relaxing and energizing at the same time. However, it requires a bit more thought than your typical relaxing holiday. This post gives you what you need to know to hike alone, including tips for packing, gear, and great destinations.
Ancestry Travel – Discover Family Heritage through Travel Understanding your family history is about understanding you. Here's your guide to ancestry travel and your family heritage.
Creative Solo Travel – Creative Travel Tips: Discover More of a Destination and Yourself Solo travel is a perfect opportunity to expand your horizons and try something new. In this guide, you'll learn how to explore local art forms and enjoy new insights into yourself and your destination.
Solo Travel to Feed Your Soul – Destinations for Poetry Lovers: Travel that Feeds the Soul North American destinations for poetry lovers listed state by state and province by province.
Resorts for Solo Travelers – Going to a Resort Alone: How to Enjoy an All-Inclusive Solo So often, people think of resorts for couples and families but not for solo travelers. This is just not the case. This post will help you get all the benefits of a resort solo.
December Holidays – 45+ Solo Travel Destinations for Christmas and New Year's If home is not where you want to be for the December and January holidays, this post is for you. Over 45 destinations are recommended by us and our readers as places you'll want to travel alone.
Winter Travel Solo – Winter Solo Travel: Destinations, Planning, and Packing Some of us don't want to head for warmer climes during the winter. Some of us embrace the snow and cold for fun. Here's your guide to top destinations and how to plan for the best winter trips.
Summer Solo Travel – Summer Solo Travel: Great Destinations, Good Times Guaranteed Our recommendations for 15 summer solo travel destinations month by month. Australia to Iceland and points in between, where to go and why.