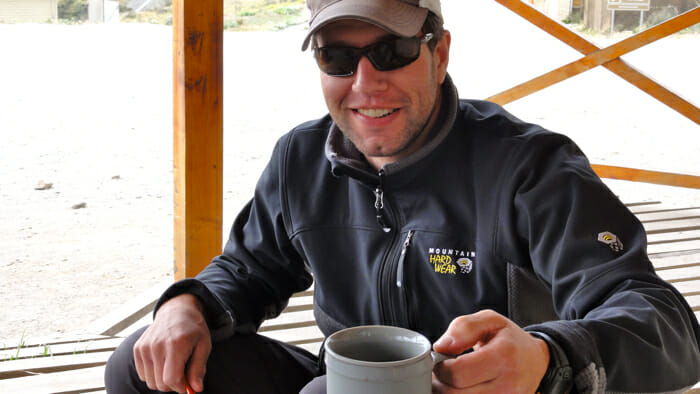 This is our "Best of Solo Travel" resource page. It's designed to help you navigate the more than 1,500 articles on this site and find what you need to travel solo.
Traveling alone is an experience like none other. It allows you to enjoy a destination on your own terms – without the distractions or schedule of others. Our readers tell us that solo travel is:
freeing
empowering
confident-building
an opportunity to become more self-aware
puts life into perspective.
However, it does occasionally have its challenges. That's why we publish three times per week on Solo Traveler covering everything from great destinations to managing money before and as you travel, safety tips and just general advice for having a great time as you travel solo.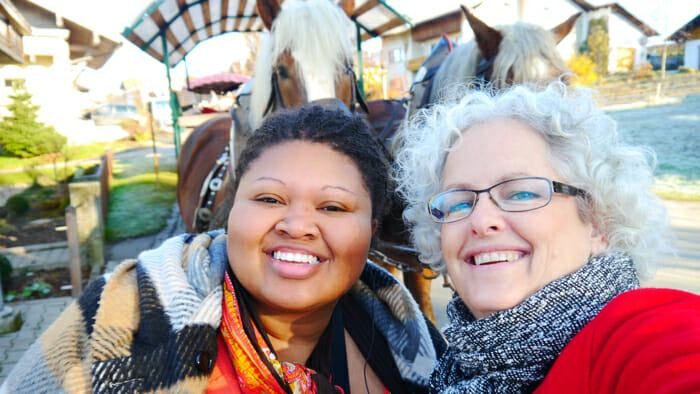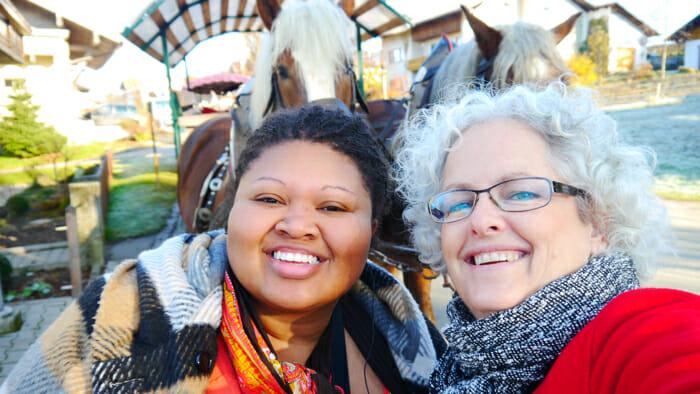 First Time Solo Travel?
When I started Solo Traveler over ten years ago, people got to the site by googling "Is it weird to travel solo?". That question is not asked anymore. Solo travel has become mainstream with people setting out on their first solo trips every day.
More often, people now ask:
What is solo travel?
Why is solo travel great?
Where are the best places to travel solo?
How do I enjoy a solo trip?
Is solo travel really a good idea?
For first-time solo travelers, here are posts that answer those questions.
I also wrote The Wits & Wonder Travel Course to help new solo travelers. It's a 7-week Course on how to travel solo delivered once lesson a week by email.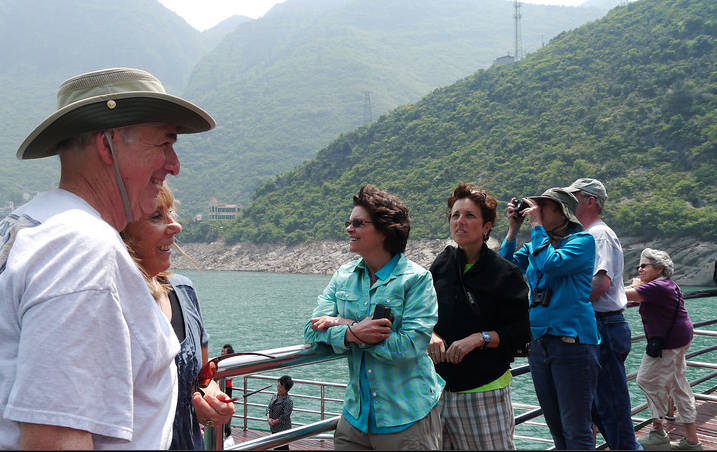 Travel Solo on a Tour That's Right for You
Some people travel solo independently. Others prefer to join a tour, cruise or even go to a resort. The thing is, even if you join a group, you are still traveling solo because you're leaving your family and friends behind. All the people who have expectations of you and influence you on a daily basis are not there. This frees you to discover yourself in completely different circumstances.
There are great reasons to join a tour.
To explore a destination that you're not comfortable traveling on your own.
To introduce you to a new destination. A week on a tour will show you how a country works. From there you can go on your own.
To take a break on a long trip and let someone else do the planning and navigating for a change.
There are a variety of tour types available to solo travelers.
Tours only for solo travelers. In recent years a few companies have popped up that don't book based on double-occupancy. Their tours are priced for solos and, with the exception of a few friends taking the same tour, they are all solos on the tour. This creates a different dynamic than the usual tour company.
Tours that have spaces for solo travelers with no single supplement. The travel industry has seen the solo travel market grow and they've responded. Many companies now offer single rooms on their tours for solo travelers without a single supplement.
The hybrid organized/independent tour. There are now tour companies that will organize your trip by doing all the planning and support you on the ground with airport pickups and concierge support at your hotel.
For more details on when and why a tour is a good idea read 10 Reasons Tours are Great for Solo Travelers. To learn how to choose the escorted trip that's right for you read How to Choose a Tour: Top Tips for Solo Travelers.
We, at Solo Traveler, have been working to educate the travel industry for almost ten years. Progress has been made from a time when single supplement of 100% was the norm to now. Every month we update the Solo Travel Advisory and Deals Page to include new trips for solo travelers. We have a threshold of 20%. Tours promoted on that page cannot have more than a 20% single supplement and many have no single supplement at all.
To recognize companies that treat solo travelers well we launched the Solo Travel Awards in 2017. Check out the companies nominated for the Solo Travelers Choice Award.
Don't miss our Solo Travel Deals page for a variety of solo travel tours with no or low single supplements. You can also receive it in your inbox by signing up to our newsletter list.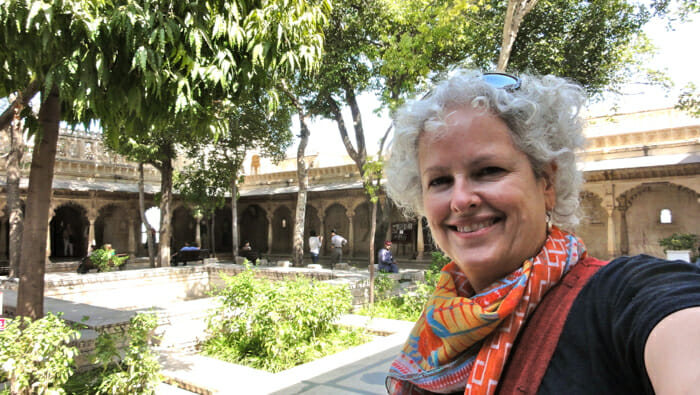 Independent Solo Travel Brings Out the Adventurer in You
Independent solo travel is quite different from group travel. You do all the planning, navigating and negotiating your travels yourself. There is work involved in independent solo travel but there are rewards as well.
You can go where, when and how you like. Freedom!
How you spend your money is all up to you.
You have the satisfaction of having navigated the world yourself.
Your confidence at home will grow.
You'll be perceived as strong, capable and adventurous by those you meet.
All of this contributes to a solo travel euphoria.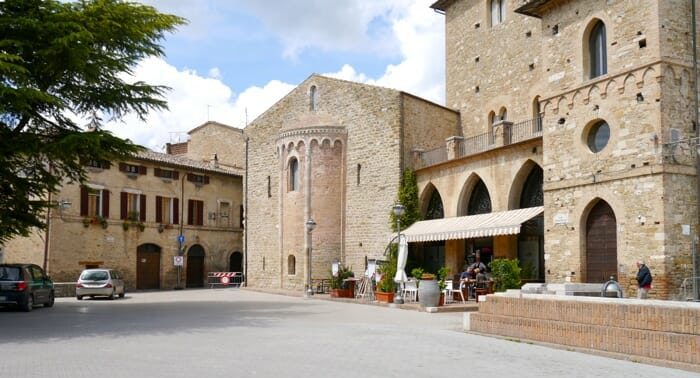 When to Travel Solo
Traveling in the high season is better than not traveling at all but not as good as traveling when the crowds are gone. Traveling in the low season, the weather is probably poor – either too hot or too cold — but there are no crowds to fight. Traveling in the shoulder season, between high and low seasons —I consider this to be the sweet spot for solo travel.
The shoulder season makes almost everything easier. Almost. There will be some museums or sights that are closed until high season. You'll miss the occasional "classic highlight" but you'll get much as compensation. You'll get to relax as you travel. And you won't need to get up early to beat the crowds.
To find out when the shoulder season is and when you enter the low season, check the hours of operation of a specific sight or rates for hotels. When opening hours shorten, you're in the shoulder season. When hotel rates go up, you're in the high season.
Your Guide to the Categories on Solo Traveler
Solo Traveler is organizes into about a dozen categories. Here are the most popular.
How to Navigate the Categories on Solo Traveler
Above the title on every post you'll see what's called a breadcrumb trail showing what categories and subcategories the post is in. For example…
This post on self-guided walking tours is in the category of France, which is a subcategory of Europe, which is a subcategory of Solo Travel Destinations. When you see a breadcrumb trail, you can click on any of the categories to see a list of everything in that category
Our Mission is to Improve the Solo Travel Experience
Our purpose, our raison d'être at Solo Traveler, is to inform, inspire and advocate on behalf of solo travelers.
We do this by:
Moderating the Solo Travel Society on Facebook where over 260,000 keen solo travelers exchange helpful information on a daily basis.
Teaching the travel industry what solo travelers need and want.
Holding the Solo Travel Awards to recognize companies that serve solo travelers well and encouraging others to do the same.
Producing the Solo Traveler Advisory of Deals that feature companies with no or very low single supplements. We send this out to our subscriber base on the 2nd Monday of every month. You can subscribe here.
Solo Traveler is organized into a variety of categories. To help you navigate to the information you need, let's start with these and then point you to some of the more popular posts on the site.
The Most Popular Posts on Solo Traveler
Of the more than 1,500 posts on Solo Traveler these are consistently amongst the most popular.